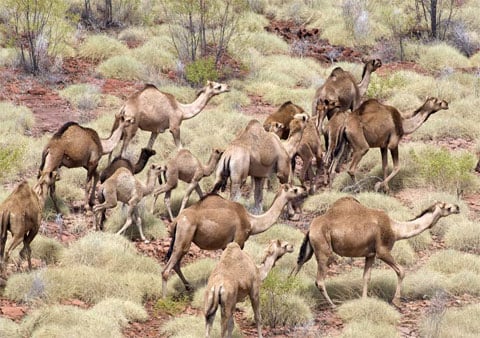 Australians plan mass slaughter of camels in the outback, via helicopter:
"Government officials plan to wipe out 650,000 of the feral population in the remote Outback area of the country.
The creatures were first introduced to Australia in the 1840s to help explorers travel through the Australian desert.
There are now about one million camels roaming the country. Besides sending in sharpshooters in helicopters and on foot, officials are planning to turn many of the creatures into camel burgers and other treats."
And regarding Palin, it's been rumored she's been looking for real estate in the Hamptons.