The adult website StraightCollegeMen.com has made an offer to Levi Johnston following his statement last week that he'd pose nude for the right price.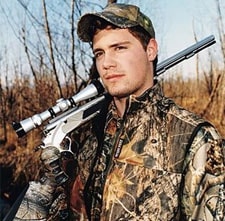 "Having seen your recent interview where you said you'd consider posing nude for the
right amount of money, StraightCollegeMen.com would like to offer you $25,000 to
participate in a solo jerk off video.
Given your well known heterosexuality, you likely don't know
StraightCollegeMen.com and its hundreds of naked straight men, but we've been
around for eight years. If you've been to Las Vegas lately, perhaps you've seen one of the eighteen billboards Bait & Tackle, our parent company, has around town
seeking models for a $500 audition.
We're prepared to offer you 50 times the regular amount for a couple hours of your
time.
We would obviously pay, too, for your first class flight, hotel accommodations on the
strip, and limo."
Johnston has already received an offer from Unzipped magazine to appear in its pages.