Things don't look good for Larry Stickney, President of the Washington Values Alliance, and supporters of Referendum 71, the proposed ballot measure which would repeal Washington state's sweeping "everything but marriage" law for same-sex domestic partners, according to the Seattle PI: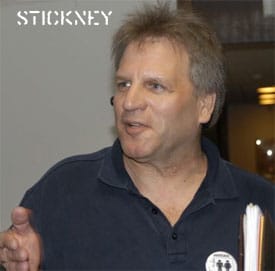 "The latest count of 6,140 petition signatures on Referendum 71
contains an error rate of 14.2 percent, somewhat dimming chances for a
statewide vote on the Legislature's "everything but marriage" law for
state-registered same-sex partners. Overall, State Election workers have checked 23,457 names,
accepting 20,335 and rejecting 3,122, for a total error rate of 13.31
percent. A group called Protect Marriage Washington turned in 137,689
signatures to the Secretary of State on July 25. The sponsors need to
get 120,577 valid voter signatures to secure a place on the ballot. The figure means that R-71 petitions can sustain an overall error
rate of 12.42 percent. The count on Wednesday was the second
consecutive day that rejections rose above 14 percent. The rejection
rate on Tuesday was 14.4 percent."
The full count is expected to be finished by August 17.