The best John Hughes tribute you'll read. Plus, Molly Ringwald releases statement…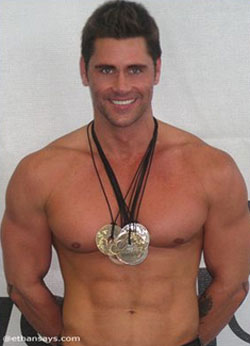 Medaled: Jack Mackenroth cleans up at World Outgames.

Sharon Stone lets it all hang out.

Hundreds rally against AIDS cuts in San Francisco: "The Republican governor used his line-item veto power last
week to slash another $52 million in general fund support to AIDS programs,
including totally eliminating state funding for HIV prevention and testing
efforts, on top of what lawmakers had agreed to cut from the state Office of
AIDS budget."

State GOP actively promoting town hall mobs. More disruptions…

Queen Latifah's girls' night out: "The rapper-turned-actress recently sashayed with five stunning women into Country Club's weekly Wednesday night lesbian party, 'Eden,' on West 14th Street. 'She chilled for several hours, ordering bottle service for her friends and chatting up promoter Maggie Collier,' our spy said. She also showed up again this week."

Adam Lambert, Kris Allen, and David Cook do Good Morning America.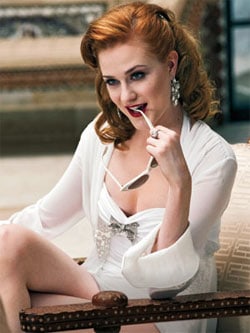 First look: Evan Rachel Wood is True Blood's vampire queen.

Christian Siriano surfaces at Victoria's Secret.

Brazil's Copacabana beach to get museum makeover.

Dan Savage: Was Obama a one-night stand?

Utah's new governor mum on gay rights: "Nearly three months after Lt. Gov. Gary Herbert learned he would become
governor, the Republican has yet to stake out positions on a host of
gay rights issues supported by the departing and highly popular Gov.
Jon Huntsman, whom he serves with."

Male seahorses have "Rod Stewart syndrome".

Louisiana lawmaker calls for stricter laws on gay adoption…

Australian MP Dorothy Pratt: Homosexuality not "normal part of life": "I feel very strongly about that particular thought that . . . I'm not
saying they aren't loving people, I'm not saying they wouldn't be
fabulous parents, but I am saying that in my opinion a child deserves a
mother and a father if possible and that whether you regard homosexual
activity as a normal part of life or not, I don't."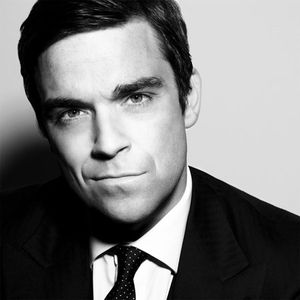 Robbie Williams cleans up for new album.

Six Phoenix residents to walk 97 miles for marriage equality: "The walkers are members of Right to Marry: Arizona, an organization
that seeks equal marriage rights for gays and lesbians. The plan is to
walk about 15 miles a day for seven days, with stops along the way
where they'll try to engage religious and political figures in
conversations about the issue."

13-year-old bullied, sexually assaulted by teammates in Florida.

REPORT: Drunk straight men ruining Sydney's Gay and Lesbian Mardi Gras. "A report released by the Australian Institute of Criminology this week
said people travelling to and from Sydney's public gay and lesbian
events were going in large groups, using private transport, visiting
areas with larger gay and lesbian populations and remaining alert at
all times. They were also avoiding showing affection towards their
partners and not wearing make-up or extravagant clothing."