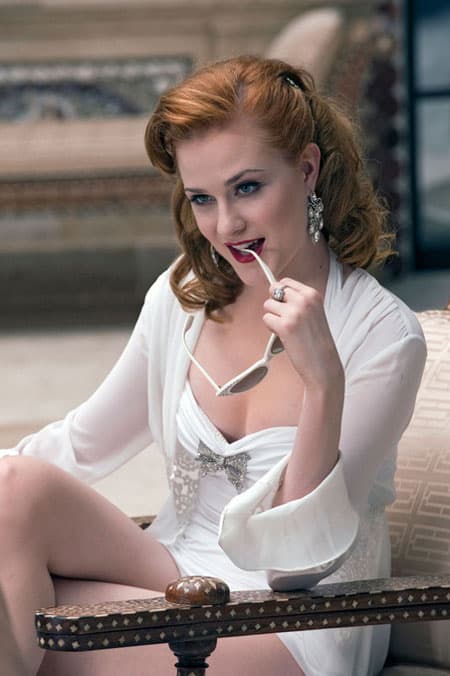 E!'s Marc Malkin talked with Evan Rachel Wood about her True Blood character Queen Sophie-Anne, who viewers got a peek at in the final scene of last week's show.
Says Wood: "She's not necessarily a lesbian. Her human partner is a girl, but I'm pretty sure she goes both ways
[laughs]. I think vampires are like that in general…I don't know if I am having sex with anyone yet, but I certainly have a
steamy scene with someone that I don't think you'd really expect. So it
will be a little fun."