Utah Governor Gary Herbert, who took over for moderate Governor Jon Huntsman after Huntsman resigned to become Ambassador to China, has spoken out against anti-discrimination laws which include sexual orientation: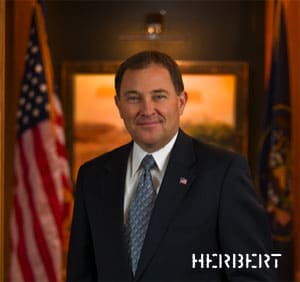 "In his most definitive comments yet on gay rights, Herbert told
reporters he doesn't believe sexual orientation should be a protected
class in the way that race, gender and religion are. 'We don't
have to have a rule for everybody to do the right thing. We ought to
just do the right thing because it's the right thing to do and we don't
have to have a law that punishes us if we don't,'Herbert said in his
first monthly KUED news conference. In Utah, it is legal to fire
someone for being gay or transgender. The gay rights advocacy group
Equality Utah has been trying to change state law for several years but
has always been rebuffed by the Republican-controlled Legislature. Last
year, the group got Republican Gov. Jon Huntsman's support for
extending some rights to gay people, although none of the bills it
backed became law."
Unfortunately, that's why we have anti-bias laws. Because people don't do the right thing.