Same-sex couples will be able to marry in Vermont tomorrow, but don't expect waves of weddings on Tuesday, officials say, as the impact of the new law has been softened by the state's having had civil unions for nine years: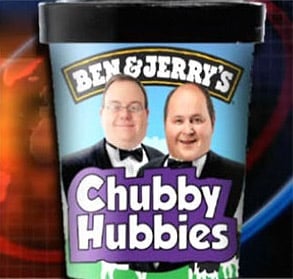 "Preparations were under way for a celebration on Sunday, two days before gay marriage becomes legal in Vermont. Willie Docto heads the Vermont Gay Tourism Association. He says over time, it will boost Vermont tourism. But don't expect a large number of gay marriages right away. 'A lot of people can't take off on Tuesday to get married,' he said. 'It's not a weekend, it's not a holiday. So there's practical reasons why people aren't getting married on September first. I think expectations are too high for that one day.' … The Associated Press surveyed several town clerks and found only a handful of licenses have been issued for gay marriages in the month of September, nothing like the rush seen around civil unions in 2000. But gay marriage advocates say there's an easy explanation for that.
Greg Trulson, a Duxbury Justice of the Peace who says he has several gay marriages lined up, said, 'What I have found, that a lot of the gay marriages that I'm officiating now starting after September first are other civil unions that I have officiated in the past. And they're coming back to get married — and what we're finding is they're coming back on the day of their civil union, to keep the same day for their marriage.'"
Vermont Public Radio says many couples are planning small, low-key ceremonies: "Some
say they've already had several celebrations of their relationship over the
years and don't plan a big wedding."