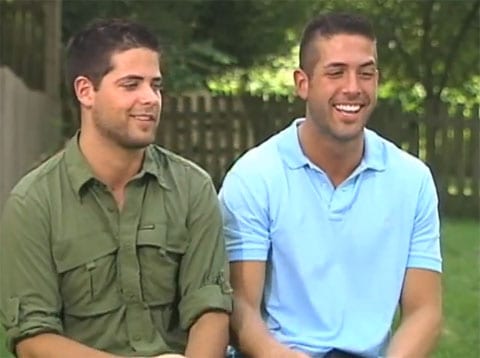 Sam McMillen, one of the The Amazing Race's team of gay brothers, talks about growing up in a conservative Christian home and attending a Southern Baptist Church, and how difficult that made it for both of them. The McMillens say that their faith is very important to them and will provide their foundation. However, it won't stop them from confusing other contestants and giving them bad directions in order to win.
Says Sam: "My theory is that God does not watch The Amazing Race so we will do anything."
The most candid, and perhaps most insightful glimpse into their relationship comes about 30 seconds into this interview when Dan interrupts Sam to interject, "First of all, your breath reeks."
And who wouldn't want a brother or best friend to tell him that?
Watch, AFTER THE JUMP…