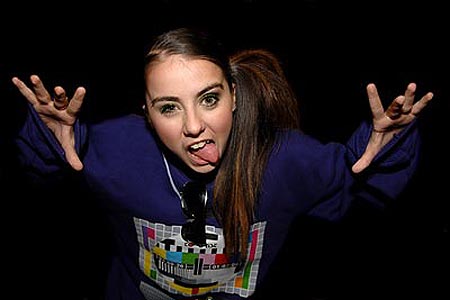 British rapper Lady Sovereign was arrested and charged with assault in Australia after a spitting incident over the weekend, Gigwise reports:
"The singer, real name Louise Amanda Harman, spat in a doorman's face at Beat, in Brisbane, after being ejected from the club.
She pleaded guilty to assault and drunk and disorderly charges during an appearance at Brisbane Magistrates Court on Saturday.
According to Billboard, Magistrate Brendan Butler told Harman spitting had 'serious health implications' and fined the singer $400 Australian dollars. She was also ordered to pay $200 to the doorman."
Lady Sovereign posted to her Twitter shortly thereafter, saying: "Brisbane police need to go catch some REAL criminals…..what a waste…spitting in someones face is nasty,but how about a guy dressed up as a girl running at you in the toilets and punching you in the head?…YES THATS WHAT HAPPENED PRIOR TO THE SPITTING… SO EVERYONE PLEASE STOP CALLING ME NASTY, IF YOU WAS THERE YOU WOULD UNDERSTAND…THE TRANSVESTITE MUST OF BEEN A REGULAR BECAUSE I DIDNT SEE NO ONE DRAGGING HIS ASS OUT OF THE CLUB THAT NIGHT."