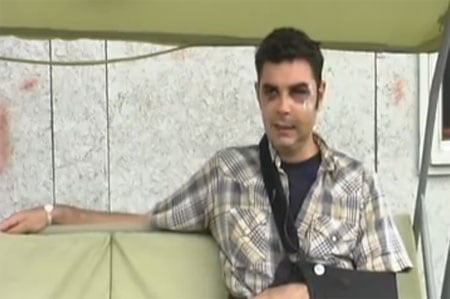 Jake Raynard, who sustained 15 cheekbone fractures, and a broken jaw, eye socket, and upper palate, in a homophobic attack by a gang of up to eight men in Thunder Bay, Ontario on Saturday, is speaking out ahead of a planned vigil tonight in his honor.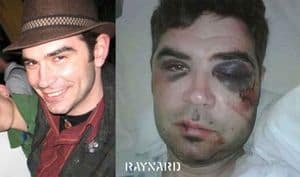 Says Raynard in a YouTube video:
"It's overwhelming the amount of support that's coming in from everywhere. We've got emails coming in as far as Hong Kong, and Brooklyn, and all over the United States, and Australia, and the UK. They're coming from everywhere. And that's good. But what that says to me is there are a lot of voices globally that aren't being heard, and that need advocacy, and are starving for someone like myself to stand up and fight for these rights, and say 'no, this isn't right' and 'no, I'm not going to be quiet about this', and no I'm going to make a media stink about this until I need to stop, because the problem's not resolved."
Thank you, Jake.
The attack followed taunting by the gang over the Raynard's sexual orientation outside a bar.
A Facebook group of support for Raynard has attracted nearly 5,000 members. The vigil in his honor will be held at 6 pm tonight in Waverly Park in Thunder Bay, Ontario.
Watch, AFTER THE JUMP…