Anthony Woods, the gay Iraq war veteran who hoped to take Ellen Tauscher's seat in a special Democratic primary election, did not prevail, unfortunately.
Politico: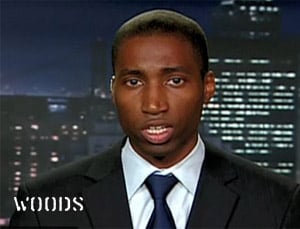 "With all precincts reporting, Garamendi won 26 percent of the all-party special election vote, leading all candidates. Democratic state senator Mark DeSaulnier finished second among Democrats with 17 percent, state Assemblywoman Joan Buchanan tallied 12 percent and Iraq war veteran Anthony Woods won eight percent.' I have represented every part of this district for the past 10-1/2 years,' Garamendi told the Contra Costa Times. 'The people of this district understood that I knew the issues that they cared about and that I could be a good and forceful representative.'
Garamendi will be the heavy favorite in a November 3 special election runoff against Republican attorney David Harmer, who finished with 21 percent of the vote in the 14-candidate field. All the Democratic candidates combined for 65 percent of the vote – the same vote total President Obama received in last year's presidential election – while Republicans only comprised 35 percent of the electorate."