DOMA repeal effort heating up: Nadler to introduce bill, HRC delivers surveys.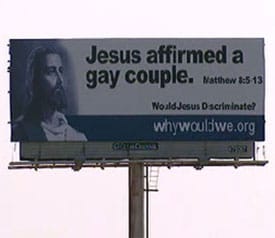 Dallas-Fort Worth Metropolitan Community Churches rile bigots with billboards that say Jesus loved gays. Church website.

And this is what they mean when they say 'Jesus freak'.

Newport-Mesa Unified School District in California to provide harassment and discrimination prevention training as part of the settlement of a lawsuit involving football players who harassed the lead actress in a production of Rent and used anti-gay slurs in a Facebook video.

Minneapolis promoters First Avenue dump 'murder music' singer Buju Banton: "While seven shows have been cut, Banton's tour still includes 20 other scheduled stops."

Ohio anti-discrimination ordinance to get floor vote.

Check out Saturday Night Live's upcoming line-up.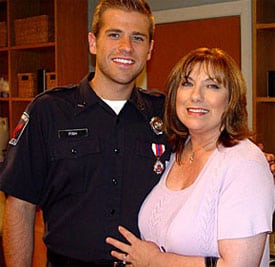 One Life to Live's Scott Evans talks about acting with his mom, coming out.

Randi Reitan: This mom is heading to the National Equality March.

Lesbian couple married in Iowa wants name-change in Nebraska. State says no.

A majority of Minnesota State Fairgoers approve of equality for gays and lesbians: "In the adult survey, participants were asked 15 questions; teens were
asked 11. A total of 6,702 adults answered poll questions, and 476
teenagers.
… The adult poll asked: 'Would you support legislation
that would provide same-sex couples with the same legal and economic
rights and responsibilities as married couples, such as providing
health care insurance coverage for one another, inheritance and pension
benefits, hospital visitations and medical decision making?' More than
61 percent said yes and almost 34 percent said no."

Whitney Houston hits #1, looks to Oprah season opener.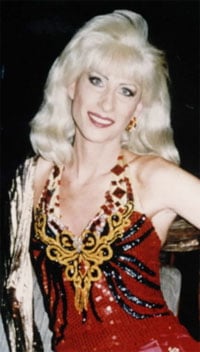 Drag queen to sing at Giants game.

Part two of Outsports' interview with Johnny Weir: "I think everyone has the right to ask people anything. But the way I
see things like coming out parties and being very theatrical and making
such a big spectacle of things, I just don't agree with making it a big
spectacle. I was born Johnny Weir, whatever that entails. People can
make their own assumptions and people can talk and people can chat, but
it doesn't change who I am and all of these things that contribute to
my life."

Le Mystique: Montreal's oldest gay bar closing its doors.

Steve Jobs talks to the NYT David Pogue following Apple's iPod event yesterday.

Ashton Kutcher thinks pink.

Maine marriage equality opponents to rally in Augusta on Sunday: "More than 1,000 gay-marriage opponents are expected to rally in Augusta
for an evening event Sunday featuring religious and conservative
leaders from across Maine and the country. It's the second such rally
held in the state capital this year and it's designed to inspire and
motivate same-sex marriage opponents, said the Rev. Bob Emrich, of
Plymouth, one of the organizers."