NY Sex offender who beat gay man to death gets 20 years for manslaughter.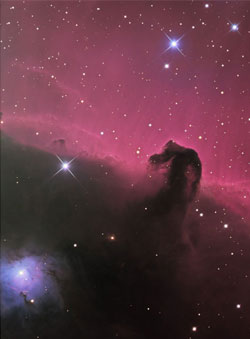 Astronomy Photographer of the Year competition winners announced.

If looks could kill: Cynthia McFadden is not afraid to go there with Tyra Banks.

REPORT: South African runner Caster Semenya has no womb or ovaries. "Tests conducted during the world athletics championships in Berlin last
month, where Semenya's gender became the subject of heated debate
following her victory in the 800m, revealed evidence [of] both male and female sexual characteristics."

The NYT visits a revived Asbury Park, NJ: "As is often the case in a town in a process of renewal, gay men and
lesbians have a significant presence and deserve considerable credit
for the current reawakening."

Madonna to introduce Janet at VMA's?

Federal regulators side with gay adoptive father in Florida over subsidy to foster parents.

WATCH: Whitney Houston's video for "I Look to You".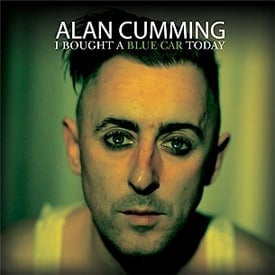 Alan Cumming to release album: "The album title comes from the naturalization test I took to become a
citizen of the U S of A. In the test, there is a bit
where the man says a sentence and you have to write it down to prove
your prowess in English. My sentence was 'I bought a blue car today,'
which initially I thought was really sweet and childlike, but on closer
examination I realized that it's all about consumerism and gas
guzzling, which rather brilliantly encapsulates America's financial and
energy crises in one fell swoop. [The album is] made up of songs and
stories about my ten years living in the states culminating in my
becoming a citizen."

Interview with Sacramento man who is trying to get a voter's initiative on the ballot in California that would ban divorce.
 

Vampire gives blood.

Sotomayor questions "corporate personhood".

Actor Michael Fassbender covers fall issue of NYT T Men's Fashion mag.

Kids grow up so fast.

Guilt-free download of Mika's new song "Blame It On The Girls".

Fort Worth gay bar Stampede heavily damaged in fire:
"Then, just before 2 a.m. on Thursday, Sept. 10, a fire broke out in a
storage area at Stampede and quickly spread to the rest of the
building, causing $60,000 worth of damage. The cause of the fire was
believed to be electrical, and authorities don't suspect any foul play."

Ian McKellen to receive lifetime achievement award at San Sebastian Film Festival in Spain.

Barry Manilow and Phil Spector: separated at birth?

ACLU wants Survivor winner Richard Hatch freed from jail: "Lawyers for the ACLU of Massachusetts on
Wednesday sought the "Survivor" winner's release from the Barnstable
County jail in Bourne. Hatch was taken into custody Aug. 18 at his
sister's Newport home after giving TV interviews that the federal
Bureau of Prisons said it had not approved. He was serving home
confinement for failing to pay income taxes on his $1 million prize for
winning the first season of the show. He was convicted in Providence in
2006…The ACLU said Hatch has a right to criticize the government."