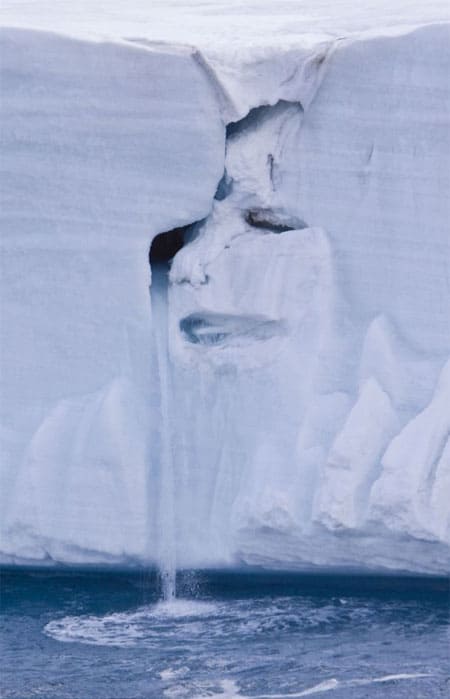 In a bit of environmental pareidolia, a glacier on a Norwegian ice cap was photographed because it appears to be crying.
It may have good reason:
"The Arctic climate has been warmer over the past decade than during any10-year period in 2,000 years, according to a study by an internationalresearch team that adds powerful new evidence that human-generatedgreenhouse gases have speeded the pace of the planet's recent warming. The report from an international team of climate scientists concludesthat climate change in the Arctic has accelerated since the IndustrialRevolution, abruptly reversing a long-term worldwide cooling trend.
Watch a report from NASA on the planet's cryosphere, AFTER THE JUMP…