The Lambda Literary Foundation, after long debate, this week announced new rules excluding those who do not self-identify as LGBT from its awards: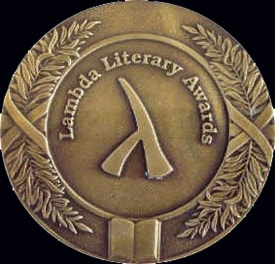 "We discussed two essential questions: who we are, what we are here to accomplish. We discussed every single word of this, our Mission statement: The Lambda Literary Foundation is dedicated to raising the status of openly lesbian, gay, bisexual and trans people throughout society by rewarding and promoting excellence among LGBT writers who use their work to explore LGBT lives."
Its reasoning for the change: "Today we continue to be excluded in heterosexual society as we have
been historically.  Our books are taken from the shelves of libraries
all over the country and even from the website of Amazon.com this
year. It is more difficult to be an LGBT writer now than it has been
in many decades, more difficult to make any income from our written
words, much less a living. Publishers have closed, stores have closed,
the markets seem to be shrinking with each passing day. It seems more
urgent than ever that LLF be as active and supportive a service
organization as we possibly can be for our own writers, and that's what
we're working on, with a Board that could not be more passionate in our
commitment."
However, the rules are not totally cut and dried:
"As to what defines LGBT? That is not up to anyone at Lambda Literary
Foundation to decide. The writers and publishers are the ones who will
be doing the self-identifying.  Sexuality today is fluid and we welcome
and cherish this freedom. We take the nomination of any book at face
value: if the book is nominated as LGBT, then the author is
self-identifying as part of our LGBT family of writers, and that is all
that is required.  There are many permutations of LGBT and they're all
welcome as that LGBT term we've all adopted makes clear. "
The Foundation also announced that Christopher Rice resigned as President of the Board of Trustees: "Katherine V. Forrest has stepped into the role on an interim basis. Forrest
will be working directly with Tony Valenzuela, appointed by the board
to serve as interim Executive Director while the Foundation continues
its nationwide search for candidates for the permanent position."