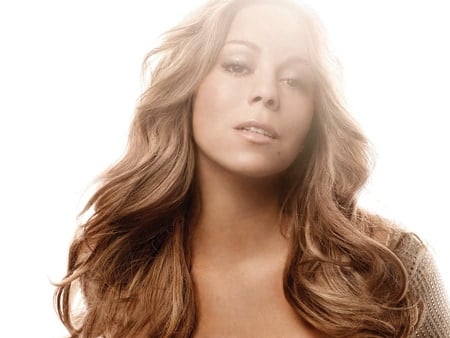 The editors of Modern Tonic present a weekly music update here on Towleroad. The rest of the week, they scan the pop culture landscape for movie, TV, book and Web recommendations in their daily email.

TODAY'S FEATURED RELEASES:
Significant days deserve observance, and September 29 is now apparently Gay Icon Album Release Day. Today, three superstars — Mariah, Madonna and Barbra — vie for the No. 1 spot with new album releases. We probably should have used a sick day to take it all in.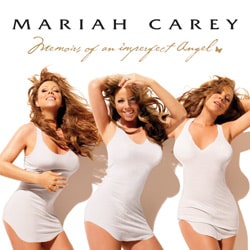 After being blindsided by the film Glitter, the resilient
R&B artist and actress Mariah Carey has not only re-risen as high
as her glorious voice can go, she's gone higher. Since her comeback
album The Emancipation of Mimi in 2005, Carey's been on a roll unmatched by any singer of comparable stature and her latest recording, Memoirs of an Imperfect Angel,
isn't going to stop it (nor will her role in the forthcoming film Precious.) She's always been a superlative singer, but
she's gotten better with every release — not just technically, but in
the tangle of emotions she can evoke in a single note. Proof? Put Memoirs
on your iPod on shuffle. If forced to choose favorites, we're voting
for the low-riding jam "More Than Just Friends" and the transcendent
Foreigner cover "I Want to Know What Love Is."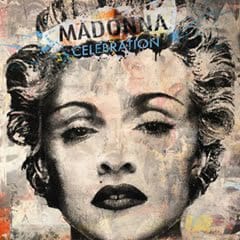 Is there anything else that can be said about Madonna?
Kaballah blah blah blah divorce blah blah blah African child blah blah
blah. But what about her songs? If you've forgotten about the musician
behind the celebrity, Celebration — a two disc best-of with two
new tracks (plus a third on the iTunes version) — is here to remind us
how much we love the way she sounds. From late-disco hits "Holiday" and
"Borderline" to the slinky slut-fest of the underrated "Erotica"
through the alt-electro "Ray of Light," 36 tracks produce an
unerring 2½ hour high. And that includes the two new cuts —
"Revolver" featuring Lil Wayne and the party-starting title track, both
new-styled Madge turns that can stand tall with her body of hits. And, there's a bonus track on iTunes: the
slamming new disco jam "It's So Cool" which is, well, so cool. (A Celebration DVD collection includes 47 MTV-tested videos.)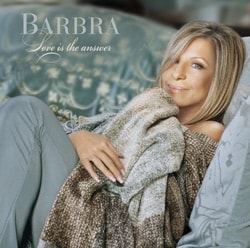 Like sipping a smooth cognac while the rain patters outside, Streisand's latest studio album is pure sonic buttah. Guided by pianist/producer Diana Krall — that's Mrs. Elvis Costello, alt-babies — Babs' jazzy Love Is the Answer takes on standards like Frank Sinatra's "In the Wee Small Hours of the Morning," Jacques Brel's "If You Go Away (Ne Me Quitte Pas)" and affirming opener "Here's To Life." Now is it too much to ask that our favorite Funny Lady make another movie?

Warner Music Group has reportedly reached an agreement with YouTube and will restore all of its music videos to the video-streaming site. Warner pulled many thousands of videos off the site last December when the two companies could not come to terms on royalty rights.

"I Should Be So Lucky": Kylie Minogue's long-anticipated debut U.S. tour kicks off tomorrow night in Oakland, California. Over the next couple of weeks,
the performer, who enjoys a Madonna-style level of popularity outside of
America, will also hit Las Vegas, Los Angeles, Chicago, Toronto and New
York. Towleroad and Modern Tonic are giving away three pairs of tickets
to see Kylie at The Hollywood Bowl this Sunday, October 4. To enter to win, click here. Contest entry period ends Thursday September 30 at noon EST. 
 The
legendary Trevor Horn, producer of classic pop albums from The Art of
Noise, Frankie Goes To Hollywood, Propaganda and Grace Jones, on producing Robbie Williams' comeback album Reality Killed the Video Star. On a related note, rumors are flying that Williams just recorded new tracks with his former bandmates from Take That.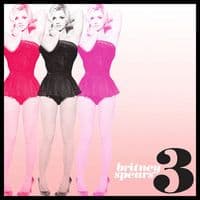 Britney Spears' new single "3,"
with the controversy-courting subject of the joys of being in a
threesome, debuted on New York's Z-100 this morning. It will be featured
on her second compilation, The Singles Collection, due November 24.
 The Hole Truth: Courtney Love opens up her bag of crazy.
Dolly Parton and Sylvester Stallone? Michael Jackson and Eddie Murphy? Plus more of the most painful musical pairings in memory.
On the heels of the "vintage" footage of Lady Gaga before her makeover, here is Katy Perry (then Katy Hudson) from 2001, a young Christian artist with blond pigtails.


MORE NEW RELEASES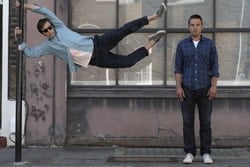 Is there life after chill? London downtempo duo Zero 7 — and guest vocalists galore — say hell yeah on their fourth album Yeah Ghost.
Emo-boys, make sure your mascara is waterproof. Paramore, the Tennessee alt-rockers fronted by Hayley Williams, will make your wimp asses cry with their muscular third album Brand New Eyes.
Brazilian bossa nova babe Bebel Gilberto releases her sixth album, All in One. Sit back, sip a smooth caipirinha and let the sensual sounds of South America accompany you on your next staycation.
Also Released: Miranda Lambert — Revolution; Genesis — Live 1973-2007 Box Set; Hope Sandoval & the Warm Inventions — Through The Devil Softly; Patty Loveless — Mountain Soul II; Rod Stewart — The Rod Stewart Sessions 1971-1998 Box Set; Landon Pigg — The Boy Who Never; Karen O & The Kids — Where The Wild Things Are Soundtrack; Various Artists — Whip It (Original Motion Picture Soundtrack); Kris Kristofferson — Closer To The Bone; Newton Faulkner — Rebuilt By Humans (import)

MUSIC VIDEOS:

Priscilla Renea: "Dollhouse"
This fierce Floridian rips a page from The Veronicas' playbook with a punky tale of wrestling back control from her overbearing boyfriend. She starts like a little girl in her dollhouse until she grows too big to be contained. (From her debut album Jukebox, out December 1).
Snow Patrol: "Just Say Yes"
The earnest Scots, intoning from their forthcoming import compilation Up To Now, are a vision in white on another aching love song that will echo for years.
Amerie: "Heard 'Em All"
If you want to get with this Korean-African American princess from Massachusetts, listen up. Amerie and her grimy futuristic dancers shimmy like Tina Turner herself through this tribal track from new album In Love & War (out November 3).
Ke$ha: "TiK ToK"
Flo Rida's feisty collaborator on "Right Round" steps out for a night on the town in a clip that's every suburban mother's nightmare. She mouthwashes with a bottle of Jack, can't keep the boys from touching her junk and interrupts the family meal in the latest slut chic her parents' plastic can buy.