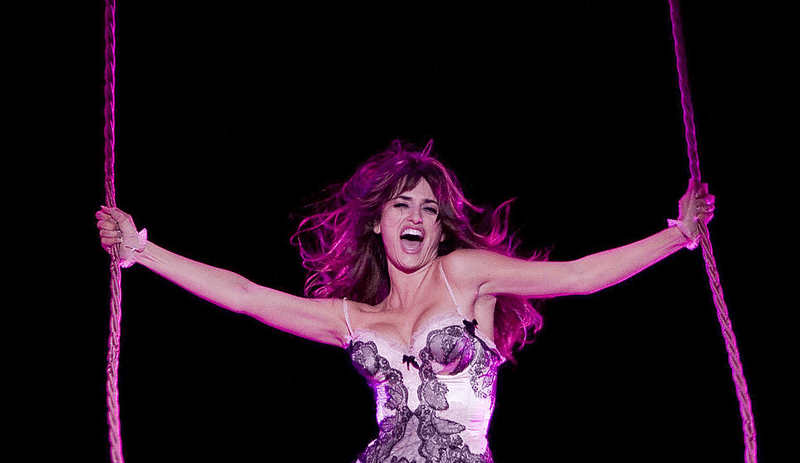 Nathaniel Rogers would live inside a movie theater but for the poor internet reception. He blogs daily at the Film Experience.
Coming Attractions

The next couple of weekends are something of a graveyard for movies. You'll forgive me if I skip talking about Sandra Bullock's second comedy in three months or yet another zombie picture (this decade sure has been plagued by them) even if it does star a parade of lookers like Chris Meloni, Lou Taylor Pucci and Chris Pine. Let's jump forward in time. The action, since we're talking movies, is all in the future. Cue: fall's traditional march of glossy Oscar contenders.
The media got a little over-excited about the announcement of 10 Best Picture nominees this year suddenly predicting films as unlikely as Star Trek, Harry Potter and the Half-Blood Prince and The Hangover for best picture nominations. Sorry fevered journalists, that'd require complete personality transplants for all 6,000+ voting members of the Academy.  I know what I'm talking about. I've been studying and writing about the Oscars for years. Nevertheless, while the bulk of Oscar nominations come from fall and wintermovies, we have actually already seen a few of the films and performances thatwill be aiming for gold on March 7th, 2010. Up seems likely to escape the animated ghetto (with 10 spots open in Best Picture). Meryl Streep is looking to break her long losing streak with Julie & Julia (she hasn't won in 29 years, believe it or not). District 9 and Star Trek could ride audience love and critical approval to a technical category or three. The Hurt Locker's devoted fans are probably sticking by it in multiple categories. And there's already a few intriguing question marks, most notably Quentin Tarantino's Inglourious Basterds which *should* win nominations but the faux history and grotesque violence might turn off the sometimes literal and vaguely squeamish Academy. Two star-vehicle costume pieces, Chéri and Public Enemies, suffered mixed reviews in theaters but they're still conceivably nominatable in a category or two if the DVD releases renew interest. Michelle Pfeiffer and Johnny Depp (both still Oscarless, what a world!) shouldn't give up hope. Their competitors have yet to prove themselves.
In two weeks time, the Oscar race could really heat up…
Read about the September hopefuls, AFTER THE JUMP…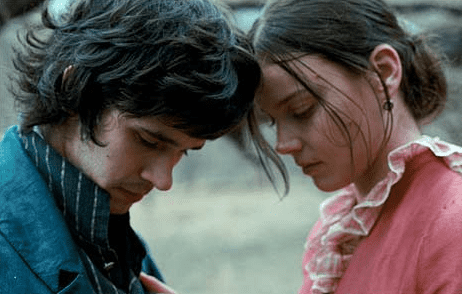 On September 18th, several hopefuls emerge. Bright Star is the "Most Likely to Succeed". This tragic love story, told by the brilliant Jane Campion (The Piano), details the romance of poet John Keats (Ben Whishaw) and his headstrong fashionable girlfriend Fanny Brawn (Abbie Cornish) . The Academy really likes Charlize Theron (hell, they even nominated her for North Country) and her latest drama The Burning Plain is finally opening. You can also cross your fingers for Matt Damon in The Informant! While the voters don't often go for comedic performances, can they really resist this popular and reliably committed actor when he's having this much fun onscreen. He gained a ton of weight like a new DeNiro or a reverse Bale. And he did it for Oscar winning director Steven Soderbergh which adds automatic cred. Another big contender that weekend? Best Actress hopeful Megan Fox from Jennifer's Bo— kidding!

Even if those performances and films don't pan out Oscar-wise, more info on the presumed big guns –like the musical Nine which has been test screening –  will be arriving with increasing fervor and the holiday months will be crowded with prestigious contenders as per usual. September also brings up the Toronto International Film Festival (10th – 19th) which is likely to cause minor quakes on Oscar's own richter scale.
How soon do you start anticipating the Oscar field each year? Are you already planning your party? Is September 3rd too early, too late, or jusssssst right?