Finger bitten off at health care protest in Thousand Oaks, California.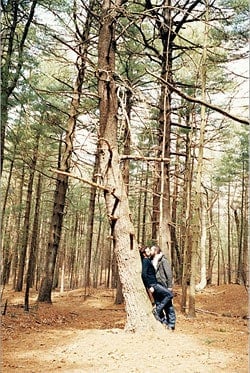 Men's Vogue really did deserve to fail.

Mythical Chupacabra found in Texas?

Namibia to hold first gay rights march: "About 40 people are expected to take part in the event supported by
Czech Republic NGO People in Need (PiN). In a press statement issued
yesterday, PiN Sexual Minorities Co-ordinator Jacobus Witbooi said the
march would also mark the inauguration of a new project for sexual
minorities known as Ada Ma /Hao, meaning 'Let's Stand Together'."

Daniel Craig grows a pornstache…

Lady Gaga's VMA performance "to inspire a movement."

Virginia Republican gubernatorial candidate Robert McDonnell backs away from 1989 graduate thesis: "Man's basic nature is inclined towards evil, and when the exercise of
liberty takes the shape of pornography, drug abuse, or homosexuality,
the government must restrain, punish, and deter."

Outsports interviews Johnny Weir.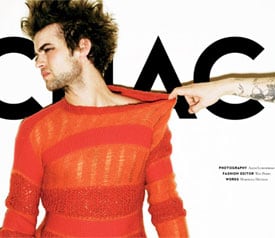 Chace Crawford pulled in to bad photo shoot.

Focus on the Family to cut 75 more jobs: "an 8 percent reduction in a workforce that already has been cut twice since September 2008."

Tobias Wolff on gender identity protections and making the case.

Grad student interrupts RNC Chair Michael Steele to tell him about her mother who died of cancer because she couldn't afford chemotherapy medications. Steele's response: "So people go to town halls, they go out to the community, and they're like this. [shakes fists] It makes for great TV. You'll probably make it tonight. Enjoy it." Watch.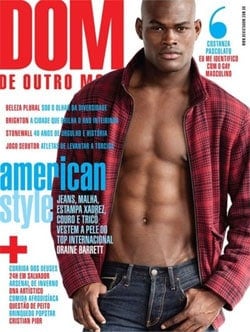 Brazilian magazine DOM shuts down: "not only because of the recession and the difficulty in finding
advertisers willing to support a gay publication in Brazil, but also
because of internal management issues."

Samantha Jones hits Sex and the City 2 set.

DSquared2's Dan and Dean Caten to get star on Canada's Walk of Fame: "It's the hugest award that we've received so far. It's
an inspiration for all young Canadians: The sky's the limit, you can do
whatever you want to do if you put your mind to it. It doesn't matter
where you come from, it's where you want to go."

Mariah Carey works her early 90's look.

Washington state poll: support for same-sex domestic partnerships increases. "In 2006, about 59 percent of registered voters in Washington
supported either same-sex marriage or domestic partnerships with the
full rights of marriage, compared with 41 percent who favor fewer
rights for such couples. But by 2008, 66 percent of registered voters said they supported
same-sex marriage (36.7 percent) or full domestic partnerships (29.3
percent). Just 32.6 percent were in support of lesser rights."