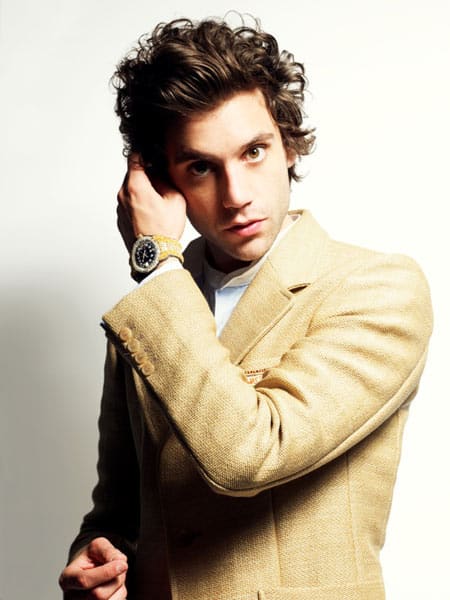 The editors of Modern Tonic present a weekly music update here on Towleroad. The rest of the week, they scan the pop-culture landscape for movie, TV, book and Web recommendations in their daily email.

SPECIAL EDITION: FALL 2009 MUSIC PREVIEW   
Fall: The time our thoughts turn to new sweaters, pumpkin lattes and world-class divas who want to rule the music charts through the end of the year. This autumn, at least three of them — Madonna, Mariah and Barbra — are stepping up with big new releases (all on the same day no less, September 29). But they're not the only ones we're excited about: There are plenty of up-and-comers, newly beloveds and at least one old friend, Robbie Williams, trying for the umpteenth time to break America. Go, Robbie!

RETURNING ARTISTS: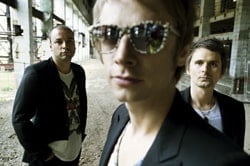 Muse — The Resistance (9-15)
Resistance is futile, though The Resistance most certainly is not. The first track and single, "Uprising," is rousing anthemic Queen glam rock, and it's followed by bluesy riffs ("MK Ultra"), a prog-rock epic in three minutes ("United States of Eurasia"), and an actual three movement symphony ("Exogenesis Symphony") that's a classical gas. Muse's stadium-scale ambitions make the term "over-the-top" obsolete. But because they do it with enormous hooks, towering vocal pyrotechnics, and a knowing wink we forgive them their indulgences. Their idea of "big" is massive – musically and conceptually – and that's the type of size queen we love.
Mika — The Boy Who Knew Too Much (9-22)
Whereas Muse love the brawny theatricality of Queen, Mika (pictured above) channels Freddie Mercury, the flamboyantly insouciant pop star. His follow-up to the madly successful Life in Cartoon Motion offers more of the same — bright melodies ("We Are Golden"), good-time hooks ("Blame It On the Girls"), dance-friendly grooves ("Rain") — with extra added depth. The ballads "I See You" and "Lady Jane" are heartbreaking. The boy just keeps getting better, regardless of how much he already knows.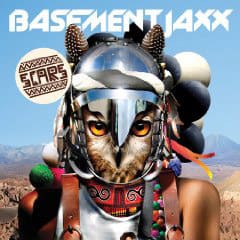 Basement Jaxx — Scars (9-22)
It's been over a decade since Basement Jaxx had us bopping to its funky debut Remedy. With Scars comes new guest vocalists Yoko Ono, Sam Sparro, Santigold and more, but those dance-fueled grooves just get better with age, if first single "Raindrops" is any indication.

Gossip — Music for Men (available digitally now; on CD 10-6)
A zaftig lesbian with a voice bigger than her girth rides the muscular music of her two cohorts for a gay rock breakthrough that's longer on party jams than political tirades. "Heavy Cross" pounds like Cyndi Lauper meets Gang of Four, "Love and Let Love" is a funky Madonna rip and — in case you miss the message — "Men in Love" is a frenzied hump fest with a chorus for the ages. "Nah nah nah nah — men in love WITH EACH OTHER!"  Sing along, children.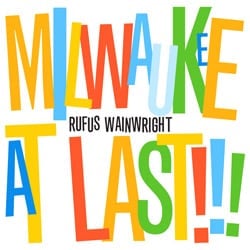 Also: Bananarama — Viva (import, 9-14); Marié Digby — Breathing Underwater (9-15); Rufus Wainwright — Milwaukee At Last!!! (CD/DVD, 9-22); David Gray — Draw the Line (9-22); Landon Pigg — The Boy Who Never (9-29); Zero 7 — Year Ghost (9-29); Massive Attack — (EP) (10-6); Noah and the Whale — The First Days of Spring (10-6); Raveonettes — In & Out of Control (10-6); Katherine McPhee — Unbroken (10-6); Erin McKeown — Hundreds of Lions (10-13); Sufjan Stevens — The BQE (10-20); Serena Ryder — Is It O.K. (11-3); Amerie — In Love & War (11-3); Jamie Cullum — The Pursuit (11-10).
Madonna — Celebration (9-29)
Technically it's not a new release, but a collection of remastered hits selected by Her Madgesty and her fans. But why do you wanna argue with us, people? Do you need an excuse to celebrate the achievements of She who was born Ciccone? How about two new songs — one co-produced by dance-meister Paul Oakenfold? Ready to celebrate now? We thought so.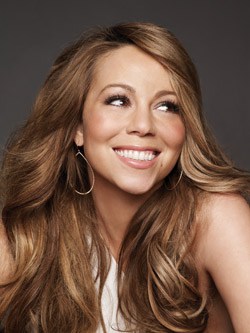 Mariah Carey — Memoirs of an Imperfect Angel (9-29)
In which Mimi covers Foreigner's soaring ballad "I Want to Know What Love Is." Like her or not — the internet leak of the track last week proved what her voice can do with a song as transcendent and emotional as this. Produced with The-Dream and Tricky Stewart, there's plenty to satisfy everyone here — from bold ballads ("H.A.T.E.U.") to street savvy pop jams (first single "Obsessed"). If she knocks this one out of the park, she'll have scored an R&B comeback trifecta.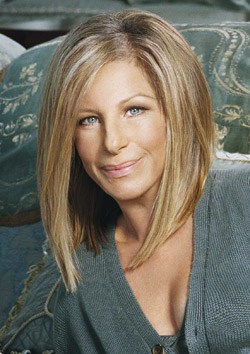 Barbra Streisand — Love Is the Answer (9-29) 
In the exclusive "making-of" video posted on Amazon.com, La Streisand says her latest album — a collection of jazz standards produced by Diana Krall — goes back to her roots. We're not sure where the intersection of Broadway and Jazz Street is, but she's not an icon for nothing, and if any voice can light up old warhorses like "Make Someone Happy" and "Here's to Life" hers would be it.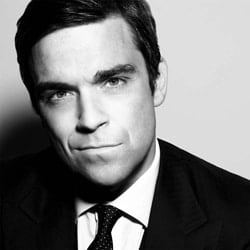 Robbie Williams — Reality Killed the Video Star (11-10 – digital only)
We still root for Robbie Williams to break out in America every time he puts out a record. His latest, produced by Trevor Horn (Pet Shop Boys, The Art of Noise), has a sound that reportedly dips into Williams' Northern roots — meaning, well, we're not sure. Manchester rave? Northern soul? We don't really care — a talented bloke with a great ear for melody, a sense of humor and an outsized personality, he's still the ex-Take That member we'd most like to take home (we were going to say "to our mothers," but we really just want to take him home!). (See his brand new video here.)

Also releasing:  Nelly Furtado — Mi Plan (9-15); Backstreet Boys — This Is Us (10-6); Rosanne Cash — The List (10-6); Shakira — She Wolf (10-13);  Tina Turner — Tina Live (CD/DVD, 10-20); R.E.M. — Live at the Olympia (10-27); Sting — If On a Winter's Night… (10-27); Nirvana — Live at Reading (11-3); Leona Lewis — Echo (11-17); Britney Spears — The Singles Collection  (11-17, unconfirmed); Norah Jones — The Fall (11-17).
DEBUT ARTISTS: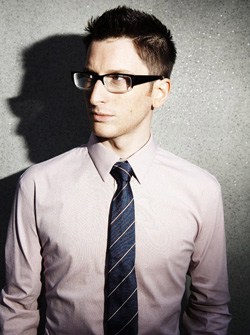 Gary Go — Gary Go (available digitally now; on CD 9-15)
This British singer — born Gary Baker — isn't afraid of a soaring, arena-friendly chorus or a relentless positivity in his lyrical outlook. Check out the single "Wonderful" for proof. Discover him quickly, before he becomes the rom-com falling in love/breaking up scene go-to serenader.
La Roux — La Roux (9-29)
With her reedy voice and ginger mega-quiff Elly Jackson, with multi-instrumental partner Ben Langmaid, have revved up the '80s revival and become U.K. chart-toppers in the process. It's possible to resist pop nuggets like the Yaz-tastic "Bulletproof," but we ask: why? Put on your Doc Martens and stomp up a storm. 
The Temper Trap — Conditions (10-13)
Oh, the male falsetto! From Smokey Robinson to Bronski Beat and Sigur Ros, the sound of a man reaching for the heavens with that most feminine of instruments is soul-stirring. This quartet from Melbourne adds alt-rock muscle to Dougy Mandagi 's spectral vocals in a way that will rouse your inner soprano. If you find yourself negotiating the high notes of "Sweet Disposition" — also featured in (500) Days of Summer — or cooing "ooh baby" along with the thrusting "Push" we assure you you'll never feel more manly. FREE DOWNLOAD OF "DOWN RIVER" HERE.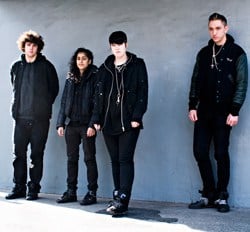 The xx — xx (available digitally now; on CD 10-20)
Their vibe: low-key. Their visual style: austere. Their music: minimal. And their vocals: an intimate boy/girl sing-speak. So why is this South London quartet a hot property right now? Because their 11-track debut balances love's ecstasy with its menacing undertones, and its subtle musical and lyrical concentration never smack you in the face with fake "look-at-me" showmanship. Instead, it compels you to listen. Imagine that. FREE DOWNLOAD OF "BASIC SPACE" HERE.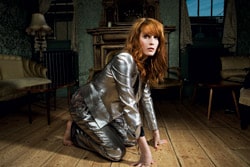 Florence + the Machine — Lungs (10- 20)
Available digitally since July, the U.S. CD release of Florence + the Machine's Lungs gives us reason to revisit her much-hyped debut. Was all the critical caterwauling worth it? On second (and third and fourth, etc.) listening, Ms. Florence Welch's deeply English, pagan, mysterious, over-the-top and unashamedly passionate songs sound better than ever.
Also releasing:  Kid Cudi — Man on the Moon: The End of Day (9-15); Alan Cumming — I Bought a Blue Car Today (9-22); Asteroids Galaxy Tour — Fruit (9-22); N-dambi — Pink Elephant (10- 6); Kristina Train — Spilt Milk (10-20); Space Cowboy — Digital Rock Star (11-3).
Duran Duran — Rio Collector's Edition (9-22); Kraftwerk — The Catalogue (10-6); Hall & Oates — Do What You Want, Be What You Are: The Music of Daryl Hall & John Oates (10-6); Dolly Parton — Dolly (10-27); Bee Gees — Ultimate Bee Gees – 50th Anniversary Edition (11-3).

BONUS FALL MUSIC PREVIEW DOWNLOADS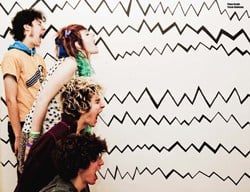 Spiral Beach — "Domino"
From their second release The Only Really Thing (out 9-22), Canada's Spiral Beach interpolates The Munster's theme riff over a go-go beat that's an invitation to frug wildly. Add 60's girl-group harmonies and you've got a killer B-52's rip that could pass for the real thing. FREE DOWNLOAD HERE.
Greg Laswell — "Your Ghost"
This San Diegan singer-songwriter
goes the Covers route on his forthcoming EP (out 10-6), and we can't
wait. Why? This spooky lament – a cover of a Kristen Hersh solo song.
It's just as haunting as the original, but with added muscle. FREE DOWNLOAD HERE.
Erin McKeown — "The Foxes"
This lapsed folkie previews her forthcoming Hundreds of Lions (out 10-13) with a music-hall ditty about – and we quote – "love can't be fun if you don't put in the work."  This girl's working, so start loving her now. FREE DOWNLOAD HERE.