Blake Hayes, the gay man at the center of the NYC gay bashing over the weekend, asks that you stop calling McCoy's Bar, in front of which the incident occurred, because the owner is cooperating.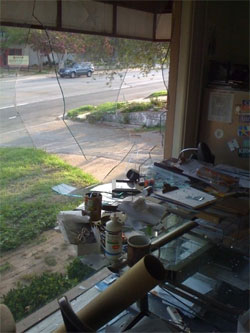 Equality Texas offices vandalized in possible hate crime.

Report: Madonna to marry Jesus in "lavish ceremony".

Conservative columnist and Nixon speechwriter William Safire dies.

U.S. Office of Personnel Management Director John Berry: Make ENDA top priority. "I believe that if we all concentrate our efforts where it needs to be
concentrated, which is on the House of Representatives and the United
States Senate, we can get the job done. If we can get ENDA enacted and signed into law, it is only a matter of
time before all the rest happens. It is the keystone that
holds up the whole bunch, and so we need to focus our energies and
attention there."

Graham Norton criticized for calling model a lesbian: "I don't know why they've got some strange lesbian to be the model." The BBC asks: is it ok for gay men to joke about lesbians?

If you're wondering why Hugh Jackman has a topless mermaid tattoo on his arm, click here.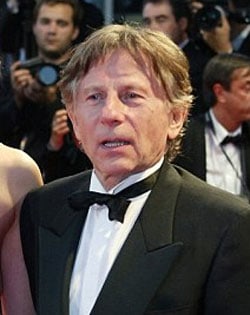 Fugitive director Roman Polanski arrested in Switzerland. (video) Men's art prioritized over women's safety?

Male model fix: Holden Nowell.

Observers: Mormon church regressing on gay issues. "The church has a long way
to go to get into the 21st century. They're making incremental
movements. What Hafen has done is take them back 25 years."


A few major How I Met Your Mother spoilers…

Friends: the movie?


Erotic festival in Buenos Aires opens to gay groups for first time: "Over 30 exhibitors include TV channels for adults, toys and erotic clothing, aphrodisiac dolls, new technologies, DVDs, piercings and tattoos, cosmetics, anime, books and magazines."

Simon Cowell turns 50, pens lengthy birthday card to himself.

Blogger Pam Spaulding delivers keynote address at NC Pride 2009.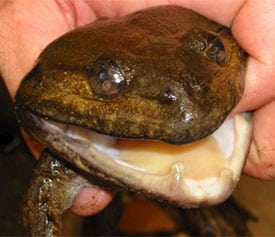 Fanged frog discovered in remote Thailand hungry for birds.


A day in the life of the Approve Referendum 71 campaign.

Angela Merkel claims victory; Germany to get openly gay foreign minister: "The 47-year old from Bonn will become Germany's first openly homosexual
vice-chancellor and could win more than the normal three cabinet
positions traditionally reserved for the junior partner in a coalition
government."

Bradley Cooper house hunts in L.A.


Boston College Law School defends right of Professor Scott Fitzgibbons to participate in anti-gay "Yes on 1" Maine marriage ad: "Professor Fitzgibbon, as a
member of our faculty, is free to express his views … we also have
faculty members who hold a contrary view, which they too are free to
express publicly. As I think any of our faculty might
have done, he stated his views without prior notice to or clearance
from the Law School."