Pastor Sylvia Hayward-Harris, who is straight, is in the Process of opening The Vision Church of Bermuda, "a radically inclusive Pentecostal church" which would be open to people of all sexual orientations.
Hayward-Harris tells the Bermuda Sun: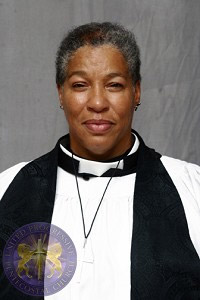 "Often people who are ­authority at the church ­demand more of their flock than they do of themselves. I would like to have a place where people feel free to be themselves – to live in their truth, whatever that truth may be. It's very strange to me that in order to be a part of a traditional church you have to live a lie if you are gay or lesbian. That is not Christian to me. Excluding gay people has always been a problem on this island. I know one young man who won't come back ­because he was attacked by a gang of guys with ­helmets. To be fully Christian, we must fully welcome all of God's children to the table of the Lord – women, ­children, gays, lesbians, ­bisexuals, transgender, those with special needs, those of every race… all have full acceptance into the complete life of our ­fellowship…Our desire for Bermuda is to actualise God's power to transform our often ­divisive and unhealthy ­cultures of hate, self-hate and violence into a community of healing and reconciliation."
Pastor O. C. Allen III, who runs The Vision Church of Atlanta, where Hayward-Harris has lived since 2006, gave her permission to start the Bermudian branch. Hayward-Harris says the opening of the church has been a slow process because a proper venue has been difficult to find on the island.