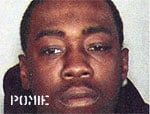 Steven Pomie, who received 25 years in prison in 2006 for the severe gay bashing of Dwan Prince but later had the top charges dropped on a technicality, received a nine year sentence yesterday after pleading guilty in a plea deal (he had always claimed he was innocent).
You may recall that Prince, who was beaten twice by Pomie and two others before being kicked in the head and left partially paralyzed, claimed in August that he changed his sexual orientation and wrote a letter to Pomie in prison, taking blame for the attack.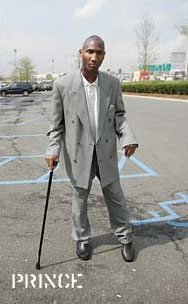 "In 2006, Pomie was sentenced to 25 years with the requirement
that he serve at least 21-and-a-half years before being eligible for
parole. In 2008, a state appeals court overturned the conviction and
dismissed the top charges against Pomie, saying he could be retried on
the lesser charges of second-degree assault and second-degree assault
as a hate crime. Pomie's possible second trial, at which he
faced up to 15 years if convicted, was complicated when Prince sent him
a letter in which he blamed himself for the assault and expressed the
hope that Pomie get no more than five years in prison. Pomie
will be sentenced on October 13 and will receive a nine-year term with
the requirement that he serve six-sevenths of the time, or just under
eight years, before being eligible for parole. Pomie will also get five
years post-release supervision and he waived his right to appeal. Pomie
has been in custody since his 2005 arrest and all of that time counts
toward the minimum time served. He could get his first parole hearing
in roughly four years."
According to the paper, Prince had no knowledge of the plea deal. He told Gay City News: "Mr. Ridges (the assistant DA) told me that they were still working on a sentence of
15 years. I would have liked to have seen him come out
sooner. Nine years is good enough for me. I wish him the best… I will
be going to court on the 13th to see what his reaction will be."