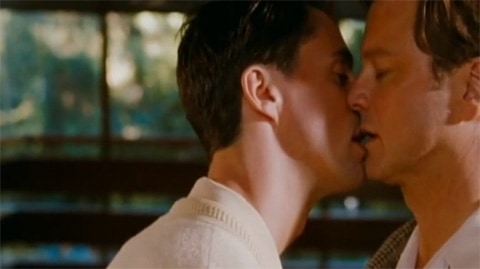 Tom Ford won the Queer Lion for his directorial debut, A Single Man, at the Venice Film Festival. The Queer Lion award is presented independently of the official awards. However, Colin Firth walked away with the festival's offical award for Best Actor:
"The 49-year-old actor, who celebrated his birthday at the 66th festivaltwo days before the awards, has never won a major award before, despiteBafta nominations for his parts in Pride and Prejudice and Bridget Jones's Diary.But his sensitive and touching portrayal of a gay man plunged into amid-life crisis after the accidental death of his lover could see himsecure an Oscar nomination."
More details about the film, which is an adaptation of the Christopher Ishwerwood novel of the same name, HERE.
Watch Tom Ford and actors at a press conference for the film, as well as the film's trailer,
AFTER THE JUMP…