A student in Australia has been attacked by a school superviser for promoting a rally in support of gay rights.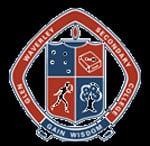 Same Same reports: "The student, Jimmy Y from Glen Waverly Secondary College had been putting up posters all week for the upcoming Equal Love Rally , a gay protest for equal rights in Victoria on November 28. According to Jimmy the posters kept getting ripped down. The culprit was finally caught in the school library, and found to be a teacher. When confronted about posters, the teacher (whose real name is ironically Mr Right) turned around and shouted at the student, 'Faggot Kid! You don't know what real marriage is!'
The confrontation took place in front of other staff and students all of whom began to gather around in support of the student, with some stepping in to diffuse the situation…The National Union of Students (NSU) have been quick to weigh in on the
situation, issuing an immediate press release denouncing the actions of
the teacher…Same Same also spoke directly with the principal of Glen Waverly
Secondary School, Mr Gerry Schiller about the incident. According to Mr
Schiller the abusive individual was not actually a teacher at the
school, but a former teacher who was present on a temporary and
volunteer basis to supervise certain school activities, including
assisting the schools chess club."