Barney Frank was a guest on Michelangelo Signorile's radio show yesterday and spoke about the hate crimes bill (which is still attached to a DoD appropriations bill despite a challenge this week) which should get a vote next week and be along to Obama's desk for signature, ENDA, the DOMA repeal, and the National Equality March.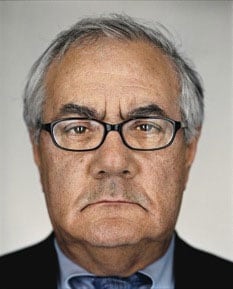 Of the March, Frank said: "I literally don't understand how this will do anything. People are kidding themselves. I don't want people patting themselves
on the back for doing something that is useless. Barack Obama does not need pressure."
According to Signorile, "He says we should model
ourselves as lobbyists on 'the National Rifle Association.' He says
people should not come to Washington and should stay home and lobby
their members of Congress. 'Nobody in Congress even knows they're
there, he says, and he is not attending the March: He is going to
California to raise money for himself and other Democrats.'"
We won't be taking his advice, and we'll see some of you in D.C.
On that note, Emma Ruby-Sachs in the Huffington Post has written a speech for Obama to give at the HRC dinner, and Jose Antonio Vargas has a wish list in the Huff Post as well.
Also, Freedom to Marry's Evan Wolfson offers his $.02.
Listen to Signorile's interview with Barney Frank here.