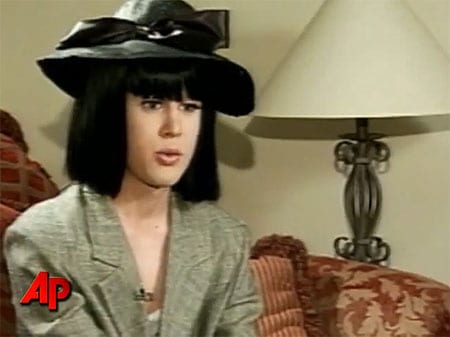 Jonathan Escobar, a new student at North Cobb High School in Kennesaw, Georgia who considers himself a cross-dresser, was given an ultimatum last week:
"The 16-year-old says an assistant principal at North Cobb HighSchool told him last week he needed to dress more 'manly' for school,or consider being home-schooled. He had only been a student at theschool for three days. 'I told myself I can't accept this,' said Escobar, who wore a pink wig to school last Wednesday. Escobar said the  assistant principal told him his style of dress had caused a fight between students at the school."
Says Escobar: "They should've told the students to back off. They should have never given me the option of homeschooling or changing who I am. If I can't express myself, I won't go to school. I want to get the message out there that because this is who I am, I can't get an education."
Escobar withdrew two days later. An interview and his story, AFTER THE JUMP…