Montana's Supreme Court yesterday upheld a ruling by a Missoula, Montana district court judge last October, awarding custody rights to Michelle Kulstad. Kulstad had raised two
kids with her partner Barbara Maniaci for nearly a decade. The kids
were legally adopted by Maniaci, who sought sole custody when the
couple split.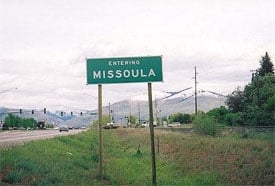 The Flathead Beacon reports: "The Supreme Court on Tuesday backed District Judge Ed McLean's ruling
last year that granted Michelle Kulstad joint custody of the two
children — a 9-year-old boy and a 6-year-old girl. The children were adopted by Kulstad's former partner, Barbara Maniaci,
in 2001 and 2004. State law does not allow both members of a same-sex
partnership to adopt. After the relationship ended, Kulstad filed in January 2007 to receive
parenting rights. Maniaci, who is now married to a man, filed a motion
to dismiss Kulstad's petition."
Justice James Nelson addressed anti-gay discrimination "in the strongest of language," reports The Missoulian: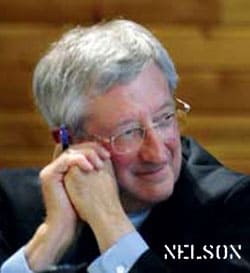 "In his specially concurring decision, Nelson denounced
discrimination against gays and lesbians as 'bigotry' and called it 'a prevalent societal cancer grounded in bigotry and hate.' … 'I remain absolutely convinced … that homosexuals are entitled
to enjoy precisely the same civil and natural rights as
heterosexuals, as a matter of constitutional law,' he wrote. Nelson sided with the 6-1 majority that upheld a ruling giving
parental rights to a Missoula woman who had been in a 10-year
lesbian relationship that included two children legally adopted by
the other woman in the partnership. The other woman had left the relationship and married a man, and
did not want to grant parental rights to her former lesbian
partner. The court ruled that the former partner has a 'parental
interest' in the children and a right to joint custody. Nelson said the case shows that until the courts recognize
homosexuals as 'equal participants with heterosexuals in our
society … with exactly the same civil and natural rights, lesbian
and gay citizens will continue to suffer homophobic
discrimination.' … 'Regrettably, this sort of discrimination is both socially
acceptable and politically popular,' he wrote."
More from the Flathead Beacon: "Justice James Nelson concurred with the decision, but added: 'Maniaci
and her defense team attempt to avoid the one issue that makes this
case uniquely important — the elephant in the room: whether homosexuals
in an intimate domestic relationship each have the right to parent the
children they mutually agree that one party will adopt (or, presumably,
conceive.) The District Court and this Court have properly answered
that question in the affirmative…Sadly, however, this case represents yet another instance in which
fellow Montanans, who happen to be lesbian or gay, are forced to battle
for their fundamental rights to love who they want, to form intimate
associations, to form family relationships, and to have and raise
children — all elemental, natural rights that are accorded,
presumptively and without thought or hesitation, to heterosexuals."