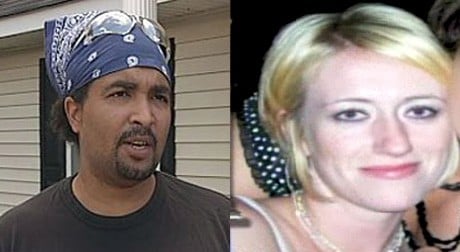 Terence McKay and Beth Humphrey, an interracial couple from Hammond, Louisiana, were denied a marriage license by Keith Bardwell, justice of the peace in Tangipahoa Parish.
Said Bardwell: "I'm not a racist. I just don't believe in mixing the races that way. I have piles and pilesof black friends. They come to my home, I marry them, they use mybathroom. I treat them just like everyone else."
Bardwell claims that Black society does not accept mixed-race offspring and his denial was for the welfare of the child: "There is a problem with both groups accepting a child from such amarriage. I think those children suffer and I won'thelp put them through it."
The couple is exploring the possibility of filing a discrimination complaint through the Justice Dept.
Watch, AFTER THE JUMP…