The government of Kenya will attempt to count the number of gays in the country in an attempt to stop the spread of HIV/AIDS: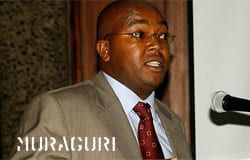 "Nicholas Muraguri, head of Kenya's Aids prevention programme Nascop,
told the BBC it was vital that the government reached out to the gay
community. He said gay people suffered from a lack of information about the disease. But analysts say many gay people will be afraid to come forward in a country where homosexuality can result in jail. Mr Muraguri conceded that an accurate count was unlikely. But he told the BBC's Network Africa programme getting a clearer idea
of the number of gay people would be a huge help in planning
educational programmes."