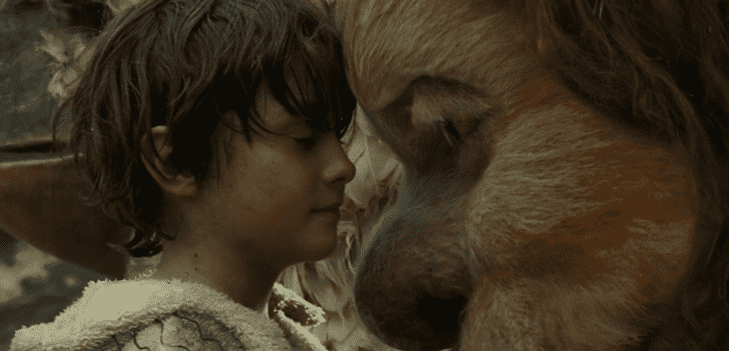 Nathaniel Rogers would live inside a movie theater but for the poor internet reception. He blogs daily at the Film Experience.
NOW PLAYING

This weekend's big deal is Spike Jonze's adaptation of the Maurice Sendak classic WHERE THE WILD THINGS ARE. Jonze's keen visual imagination first won hearts in the realm of the music video and transferred well to the cinema with the absurdist instant-classic Being John Malkovich in 1999. Despite that Oscar-nominated debut effort, Jonze has only made one other feature film since then (Adaptation, 2002). This return to movie theaters has been a long time in coming and infamously troubled. The production stories roughly fall into the familiar camp of 'fiscally nervous studio vs. man with an expensive vision'. Pray that the director figured out a way to bring this beloved but minimalist classic to full movie life.
In addition to Wild Things, Jonze also made a documentary about the gay artist behind this children's classic. HBO is screening Tell Them Anything You Want: A Portrait of Maurice Sendak to coincide with the film's release. According to the LA Times, the film is a wonderful informal portrait of an unhappy but entertaining man.

For all the cleverness and sharp-eyed originality in his work, Sendak turns out to be an unhappy guy, haunted by what he calls a "permanent dissatisfaction" in his life. Unwanted by his parents ("I was not intended — it was an accident," he insists) and blessed with few social skills, he spent most of his time as a child alone, sitting at the window, drawing children playing in the street. He adored his older brother and sister — he still talks about them with awe today — but he was always an outsider, especially once he realized that he was gay, not an especially easy sexual orientation for a children's book artist in mid-20th century America.

As he bluntly puts it: "I didn't want to be gay. It was yet another sign of isolation. It was something that you hid…. It was extremely bad news."
Hopefully the genius artist has since found some joy knowing he's penned classics that continue to inspire other artists (not just Jonze) and will outlast us all.
Prince of Persia without Jake Gyllenhaal, Gerard Butler's bad taste in movies, and Heath Ledger's last role, AFTER THE JUMP…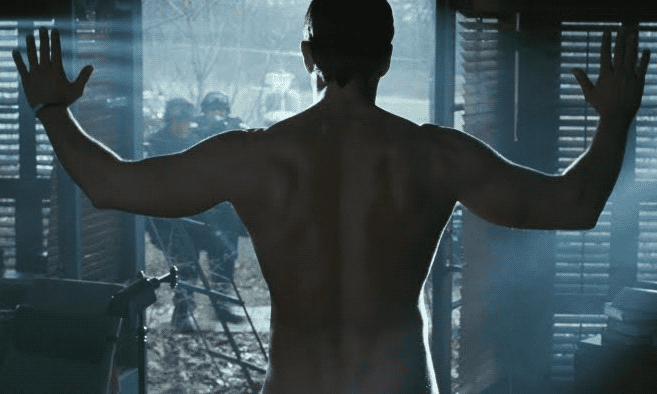 If you're a glutton for punishment you might be interested in catching Gerard Butler's crime thriller LAW ABIDING CITIZEN. He makes terrible terrible movies but at least he's got that ass to fall back on.  Other new releases include the foreign comedy THE MAID, action comedy BLACK DYNAMITE, horror remake THE STEPFATHER, and the omnibus film NEW YORK I LOVE YOU which, like its predecessor Paris Je T'Aime, unites disparate directors with multiple celebrities to tell stories about love in famous cities. Next up in this series are reportedly films on Rio, Mumbai and Jerusalem.
BONUS SCENES


The creator of the videogame Prince of Persia has just revealed the pitch "trailer" he created to sell executives on the idea of the game as a movie. Now that we've seen stills from the movie, it's hard not to miss Jake Gyllenhaal while watching it, don't you think? Once you've glimpsed the Gyllenhaal you can't go without. Or at least you shouldn't have to.

  Would you find a smoking hot Hamlet distracting to the Shakespearean verse? Ay, there's the rub.

Gus Vant Sant's Milk follow up is still in the making. One of the multiple upcoming projects is The Golden Suicides, a tragi-romance about artists Jeremy Blake and Theresa Duncan. He'll be joining forces with American Psycho author Bret Easton Elis to tell that particular story.


Heath Ledger has been so venerated since his death, a miniature reversal was bound to happen. There's always a contrarian and to be fair, celebrity death does tend to stall any real evaluation of someone's talent and contributions in any given field. At least at first. So, it was bound to happen: a major film critic goes against the grain suggesting that Ledger maybe wouldn't have become all that everyone wanted him to be. Do you think people will be after him with pitchforks? Ledger's last film, The Imaginarium of Doctor Parnassus is starting to make the rounds. I saw it last week and it was a tough sit, largely because the collision of this role with his true life tragedy added a layer of morbidity that the film didn't seem to be aiming for. His first scene plays like a literal ressurection and that was more than a little disturbing.

On a happier note, let's circle back to Spike Jonze, talented filmmaker and one of the best music video directors of all time. I've included my absolute favorite below but it's a robust and impressive videography. Which are your favorites?