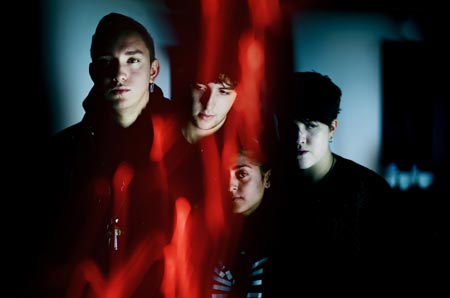 MODERN TONIC
The editors of Modern Tonic present a weekly music update here on Towleroad. The rest of the week, they scan the pop culture landscape for movie, TV, book and Web recommendations in their daily email.

TODAY'S FEATURED ARTISTS AND FREE DOWNLOADS: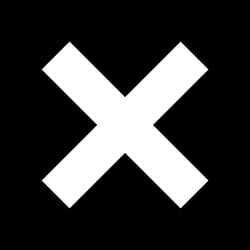 Available digitally since August, The xx's self-titled debut finally gets its U.S. CD release today. The South London boys and girls of this foursome burrow deep within a minimal electronic atmosphere of stark beauty. Think New Order slowed down and obsessed by love's ambiguities. Vocalists Romy Madley Croft and Oliver Sim trade lines in a sensual dialogue. "Can I make it better with the lights turned on?" Croft coos on the sultry "Shelter." "Don't think that I'm pushing you away / when you're the one that I've kept closest," Sim counters on the sinister "Crystalised." And the slinky single "Basic Space" (FREE DOWNLOAD HERE) is a breathy sex song that will keep the indie nation horizontal until the first snowfall.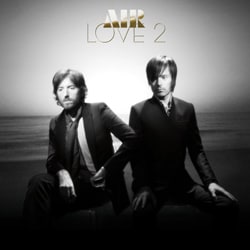 Little did French electro duo Air know what they were about to start when they released Moon Safari and the international hit "Sexy Boy" in 1998. Since then, the French electro movement has included Phoenix, Justice, Yelle and Mr. Oizo, to mention only a few. But the originators — Nicolas Godin and Jean-Benoît Dunckel — are back with Love 2, their best since they took us to the moon, and the first on which they handle all the vocals themselves. They mix soft funk forays like "Love" and "Night Hunter" with the icy New Wave hauteur of "Missing the Light of the Day" and the sinister, punkish "Be a Bee." More proof that there's nothing better than l'amour. DOWNLOAD FREE ALBUM MEDLEY HERE.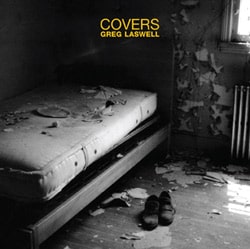 San Diego-based singer-songwriter Greg Laswell's career has been like a slow-burning secret. From his Vanguard Records debut Through Toledo on to 2008's Three Flights from Alto Nido, music programmers have featured his tracks on Smallville, Grey's Anatomy, True Blood and others. His anonymity may still be safe on his latest EP, Covers, which has five songs from Echo and The Bunnymen, Morphine, Mazzy Star, Kristen Hersh and Kate Bush. Yet one listen to his straightforward reading of "The Killing Moon" or the haunting simplicity of "Your Ghost" (FREE DOWNLOAD HERE) and you're going to want to tell all your friends.



MUSIC NEWS:

Melissa Etheridge has given up trying to write songs for radio play. She says the album she is currently recording, Fearless Love, due in March, "rocks harder than I've rocked in years."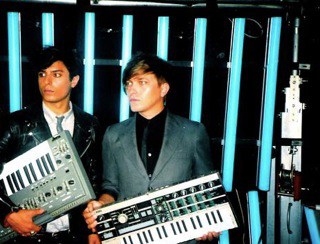 The next generation of the '80s New Romantics is now fully grown and looking for album deals of their own. Roman Kemp, son of Spandau Ballet's Martin Kemp, has just gotten his as-yet-unnamed band signed to a major label, and Andy and James Taylor (pictured), the unrelated sons of, respectively, Duran Duran's Andy and Roger Taylor are shopping for a deal for their band Nitevisions.

A previously unheard song from The Jackson 5 has been released on iTunes today, and it's also streaming at the band's site. It will be included on the album I Want You Back! Unreleased Masters, out November 10.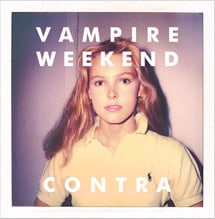 Vampire Weekend, whose 2008 debut album was a sensation, have released a track from their forthcoming follow-up, Contra, due January 12. The song, "Horchata," is available for free here.


Beyoncé
belatedly comments on Kanye West's VMA antics.

TODAY'S NEW RELEASES:
T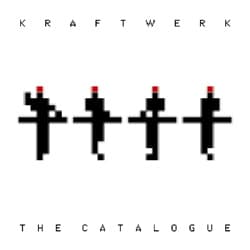 he most important name in electronic music is Kraftwerk. If you don't
know why, here's where you get schooled: The Catalogue, remastered
versions of 8 seminal albums from 1974's Autobahn to 2003's Tour De
France. Released individually today, the full boxed set streets November 17.
Brandi Carlile releases her third album, Give Up the Ghost, a mixture of absolute torch 'n' twang to make kd lang proud.
Gossip's Music for Men finally gets released on CD in the U.S. (it's been available digitally for a couple of months), and we couldn't let another opportunity pass to declare it's one of the best of 2009.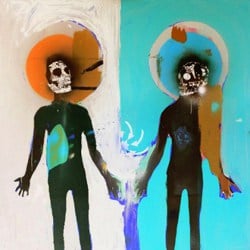 Trip-hop forefathers Massive Attack release the roiling, brooding EP Splitting the Atom, four tunes featuring Elbow's Guy Garvey, TV on the Radio's Tunde Adebimpe and more. A full-length is due early 2010.
Also released: Noah and the Whale — The First Days of Spring; Rosanne Cash — The List; Lita Ford — Wicked Wonderland; Backstreet Boys — This Is Us; Raveonettes — In & Out of Control; Michael Bublé — Crazy Love (out October 9); DJ Tiësto — Kaleidoscope; Blake Lewis — Heartbreak on Vinyl; N'dambi — Pink Elephant; Meshell Ndegeocello — Devil's Halo; Jamie T — Kings & Queens.

MUSIC VIDEOS:
Röyksopp & Fever Ray: "This Must Be It"
The Norwegian electro duo and The Knife's frosty chanteuse Karin Dreijer Andersson (dba Fever Ray) take a synth-fueled joy ride through a Mad Max-like world on Röyksopp's latest single from Junior.

Alejandro Sanz and Alicia Keys: "Looking For Paradise"
Hell's Kitchen's hip-hop poet duets with the sexy, low-key Spanish balladeer on this rollicking acoustic joint from Sanz's forthcoming Paraíso Express.
Various Artists: "Beds Are Burning"
Kofi Annan introduces this star-studded remake of Midnight Oil's hit to benefit awareness for the Global Humanitarian Forum for climate reform in Copenhagen on December 7. International artists — who sing from a series of wall posters — include Serena Ryder, Duran Duran, Marion Cotillard, Fergie and many more. Download the mp3 for free on their site.

Ultra Naté featuring DJ King Tutt: "Faster, Faster Pussycat (Let's Go!)"
A freaky club diva and an anonymous figure in tight black vinyl exhort us to "get on and ride / Do it tonight" while a Matrix-type motherboard overloads with techno rhythm. So what are you waiting for? Get on and ride.