The editors of Modern Tonic present a weekly music update here on Towleroad. The rest of the week, they scan the pop culture landscape for movie, TV, book and Web recommendations in their daily email.

FEATURED ARTISTS AND FREE DOWNLOADS: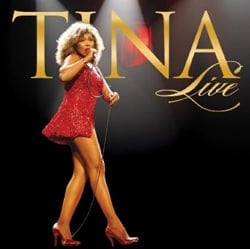 Tina Turner is drama. Not just her life, made so vivid in the bio-pic What's Love Got to Do With It, but her legs-for-days, mini-skirt shimmying rough-and-tumble live shows and that force-of-nature rock and soul voice. And you can witness that drama in all its glory with Tina Live (out October 20), the CD/DVD of her 2008 50th Anniversary Concert Tour, featuring 80 minutes of classic Turner, from a smoking "River Deep, Mountain High" through a Rolling Stones medley and a show-closing "Proud Mary" that would force a rock diva half her age to gasp for breath. If there were a Mount Rushmore of singers, Turner would be there in stone. Luckily, her idea of 'rock' isn't the sedimentary kind; it moves, shakes and keeps on going long after our tired legs have given out.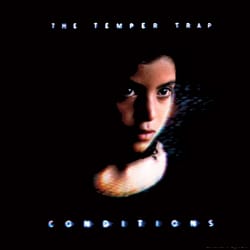 On their debut Conditions (out today), the Melbourne quartet The Temper Trap reach for the skies. Mashing soulful vocals with rousing choruses and arena-ready alt-rock, singer Dougy Mandagi — an Indonesian boy who relocated to Australia — yearns like nobody's business on the Bronski-Beat-meets-Coldplay "Sweet Disposition" and unleashes his feral yowl on the Radiohead-raving "Rest." When they slow it down — as on the optimistic "Down River" (FREE DOWNLOAD HERE) — they share a childish naiveté with groups like MGMT. The secret? A rafter-shaking falsetto equal parts sexy and salubrious, and as sincere and stirring as the great men of soul.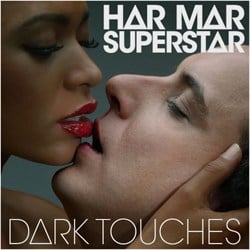 Big boys need love, too. Or at least sex, if you're the corpulent Minnesotan fleshpot born Sean Tillmann, but better known as Har Mar Superstar. On his fourth release Dark Touches (out today), this love child of Ron Jeremy and Peaches makes erotic pop from an R&B take on electro. To call him 'carnal' would be an understatement; he's ravenous. On "I Got Next," featuring vocals from The Bird and The Bee's Inara George, he's a horny satyr who wants "to taste your applesauce." Single "Tall Boy" (FREE DOWNLOAD HERE), originally written for Britney Spears, is as tumescent as Justin Timberlake on Viagra. And "Almond Joy" is an extended metaphor for all things oral, especially those delicious bits that come with nuts.



MUSIC NEWS:

 Lady Gaga will release The Fame Monster, her debut album packaged with eight new tracks, including the official version of the recently leaked "Bad Romance," on November 24. Gaga plans a solo tour in place of the now-canceled shows with Kanye West. No word if President Obama is signing on as her opening act.

Basement Jaxx on the albums that influenced them through the years.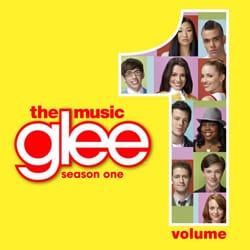 The hit FOX TV show "Glee" is providing good news for the music business. Each week, tracks from the latest episode are released and shoot to the top of the iTunes charts. A full album is due November 3.

Synth-pop pioneer Gary Numan ("Cars") talks about his formative years.

Carly Simon is suing Starbucks over what she says was the inadequate promotion of her 2008 album, This Kind of Love, released on their now-defunct label Hear Music.

"Its 'retro-chic' menus and pages still give you the feeling that you are in 2001": A very sarcastic look at MySpace's usefulness to bands.

Turns out Michael Jackson's "new" single, "This Is It," was originally recorded in 1983 for a Paul Anka duets album. Co-written by Anka and Jackson under a different title, it was released this week with lots of hype, and without giving Anka credit. Once Anka went public, Jackson's estate immediately gave him co-writing credit and a 50% cut of publishing. In related news, the track listing for the soundtrack to "This Is It" has been released.

MORE NEW RELEASES: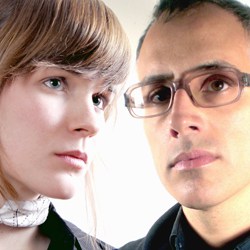 Bell Horses' debut This Loves Last Time,
a collaboration between electronica artist Xian Hawkins and
singer-songwriter Jenny Owen Youngs, bridges the gap between the
dream-pop of Cocteau Twins and the soft pop smarts of The Sundays.
Thanks to "You Make My Dreams Come True," featured in the morning-after love dance that Joseph Gordon-Levitt does in (500) Days of Summer, the timing's perfect for the Hall & Oates box set, Do What You Want, Be What You Are: The Music of Daryl Hall & John Oates, all you need and more of the top-selling pop-rock duo.
Once a folkie, always a folkie? Not so for Erin McKeown, who continues to break out of the folk-singer ghetto on her poppy eighth release Hundred of Lions.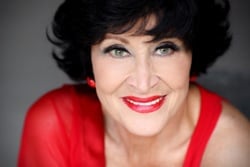 Also Released: Chita Rivera — And Now I Swing; Nellie McKay — Normal As Blueberry Pie: A Tribute to Doris Day; 90210 — Soundtrack; Linda Eder — Soundtrack; Bad Lieutenant — Never Cry Another Tear (Amazon Exclusive); Five for Fighting — Slice; Mario — D.N.A.; Various Artists — The Sherman Brothers Songbook; Various Artists — National Equality March; Echo & the Bunnymen — The Fountain (import); Editors — In This Light and On This Evening (import); David Archuleta — Christmas from the Heart; Sugarland — Gold & Green; Barry Manilow — In the Swing of Christmas; Neil Diamond — A Cherry Cherry Christmas; Jackson 5 — Ultimate Christmas Collection; and new singles by Angie Stone ("I Ain't Hearing U"), Robbie Williams ("Bodies") and Norah Jones ("Chasing Pirates").

MUSIC VIDEOS:
Har Mar Superstar: "Tall Boy"
This clip has our Featured Artist in a silver spacesuit, scantily clad babes in a sexy slo-mo pillow fight and Alia Shawkat (Whip It) and Eva Mendes looking out of this world.
Sugarland: "Keep You"
Here's a real heartbreaker from the country duo's massive Love on the Inside, the kind of simple ballad that's passionate and wrenching. Singer Jennifer Nettles bids farewell to her no-good boyfriend by cutting off her golden tresses and letting loose with this melancholy kiss off.
Datarock: "The Pretender"
The red-tracksuit-loving Norwegian electro duo get freaky in an Oslo version of Costco that sells things like Human Meat, cans of Beans There Done That and, yes, those Datarock jumpsuits in bulk.
Robbie Williams: "Bodies"
Williams goes Outback in this desert-set clip where he motorcycles across great plains of dirt, runs out of gas, gets a ride from a hottie in an off-road convertible and ends up at an airplane hangar dancing on the wing of a plane. Whatever. The man looks damn fine!