One man has been arrested and another is still at large following an anti-gay attack in NYC early Friday morning: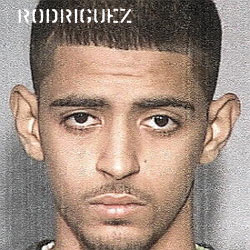 "The victim, Jack Price, 49, had left a deli after buying cigarettesin College Point, Queens, early Friday morning when he received anumber of antigay comments and was attacked. He is in fair condition,according to a hospital spokeswoman, and police said he is undergoingtreatment for a fractured jaw, rib fractures and a lacerated spleen. Daniel Aleman, 26, was arrested over the weekend and faces twocharges: assault and aggravated assault as a hate crime. Police saidthey were looking for a second suspect, Daniel Rodriguez, 21, on Mondayevening."
New York City Council Speaker Christine Quinn and other city officials held a press conference yesterday in front of Booth Memorial Hospital condemning the attack and calling on Rodriguez to turn himself in.
The NYDN reports: "The wanted suspect allegedly boasted during the attack that hisfather is a city prison guard and would protect him from arrest. 'Myfather is a C.O. [correction officer],' he screamed, Price toldrelatives. 'You will never do anything to us.' Police said they could not confirm whether the suspect's father works for the Correction Department.
Watch two reports from WABC and the AP, AFTER THE JUMP…