UPDATED
On the eve of the National Equality March this Saturday, President Obama will speak at the Human Rights Campaign's annual dinner in Washington D.C.: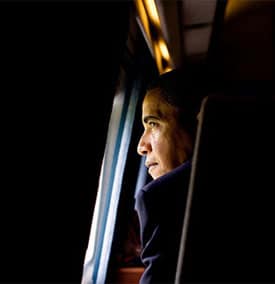 "Mr. Obama's appearance on Saturday at the annual dinner for the Human Rights Campaign, a leading gay rights advocacy group, represents a significant show of support for gay rights at a time when many prominent gay and lesbian activists have been questioning the president's commitment to their issues…While it remains to be seen what Mr. Obama's appearance at the
dinner will do to his standing in the eyes of gay rights activists, his
speech may mollify some of their concerns. His appearance will mark only the second time a sitting president
has spoken to the Human Rights Campaign. The first time was more in
1997 when Bill Clinton spoke to the group. That was the first time a
sitting president had ever addressed a gay rights organization.
A person with knowledge of Mr. Obama's plans confirmed his
appearance at the dinner. But this person spoke on the condition of
anonymity because a formal announcement is expected later today."
Said HRC President Joe Solmonese: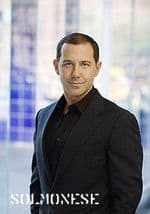 "We are honored to share this night with President Obama, who has
called upon our nation to embrace LGBT people as brothers and sisters. It is fitting that
he will speak to our community on the night that we pay tribute to his
friend and mentor Senator Edward Kennedy, who knew that as president,
Barack Obama would take on the unfinished business of this nation —
equal rights for the LGBT community, and for every person who believes
in liberty and justice for all."
The following day, thousands will march in D.C. demanding that Obama fulfill his campaign promises.
I certainly hope Obama has some big news or additional plans for the following day because choosing the black tie dinner over the grassroots march certainly won't get him much respect unless he does.
Said former Bill Clinton aide Richard Socarides to the AP: "Eleven months after his election, he has failed to deliver on any
of his commitments to gay Americans, but even worse has been his
refusal to engage around these issues. What he needs to do now is engage and deliver. Spend some of his political capital on ending the gay
military ban, a hugely symbolic issue. And with no intellectually sound
arguments left against it, come out squarely for gay marriage equality."