Bisexual notes from the desert: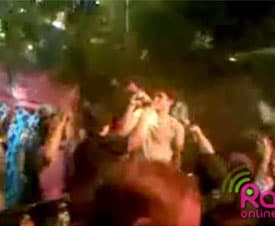 "Notorious womanizer John took a step over to the other side on Saturday when he stopped by Toucan's Tiki Lounge, a popular gay club in Palm Springs.
And according to an eyewitness there was more than just drinking and dancing going on – John even made out with a guy!
John was having a great time at the club, going wild to The Black Eyed Peas 'I Gotta Feeling' – being the center of attention as he downed beer and toasted his fellow revelers, men and girls alike.
But the jaw dropper was when, according to an eyewitness, a fellow male patron approached John and planted a big kiss right on his lips – and John seemed to enjoy it! The eyewitness says that that was when the whole place erupted and cheered."