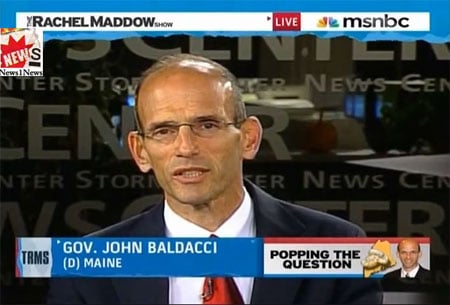 Rachel Maddow took on Maine's Question 1 last night, talking to Governor John Baldacci about the ballot measure intended to remove the marriage equality measure he signed into law last Spring.
Asks Rachel, "If the 'Yes' forces win, is there a plan B for same-sex marriage in Maine?"
She doesn't get her answer.
Watch, AFTER THE JUMP…