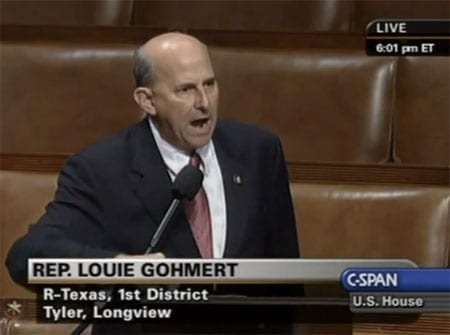 Last night on the House floor, Rep. Louie Gohmert (R-TX) attacked the Matthew Shepard hate crimes bill, which is attached to a defense appropriations bill. Gohmert says the hate crimes bill is holding soldiers hostage, preventing hate preachers from stating their opinions, and attacking the moral fabric of America.
Reps. Barney Frank, Tammy Baldwin, and Jerrold Nadler rebutted Gohmert's sickening diatribe.
Watch them all, AFTER THE JUMP… 
(via inlookout)
UPDATE: The House later defeated a motion to strip the hate crimes bill from the DoD appropriations bill.