Utah Governor Gary Herbert met with gay groups for the first time since his statement in August that he did not believe LGBT people deserved protection from discrimination in the way that others do for race, religion, or gender.
The Salt Lake Tribune reports: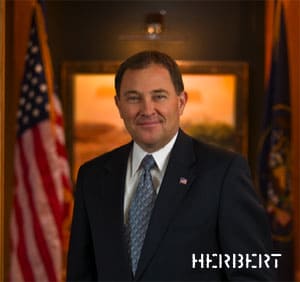 "In separate meetings,
Equality Utah and the Foundation for Reconciliation spoke with the
governor about discrimination faced by people who are lesbian, gay,
bisexual or transgender. The foundation, which promotes 'reconciliation' between Mormons and
the LGBT community, urged Herbert to create a task force that would
study instances of such discrimination and make policy recommendations
to address the issue. Peter Danzig, a spokesman for the group, said the governor agreed
that the lack of state numbers about discrimination based on sexual
orientation and gender identity makes it difficult to gauge the scope
of the problem. But Herbert did not commit to a task force, Danzig
said. Salt Lake City Mayor Ralph Becker is crafting an
anti-discrimination ordinance after a Human Rights Commission
documented the problem in the capital and elsewhere in Utah. Will Carlson, Equality Utah's public-policy manager, considered his
political-advocacy group's meeting an 'introduction' that opened the 'door of communication' with the governor. Carlson expects the meeting
to be the first of many with Herbert."
Said Herbert in August: "We don't
have to have a rule for everybody to do the right thing. We ought to
just do the right thing because it's the right thing to do and we don't
have to have a law that punishes us if we don't."