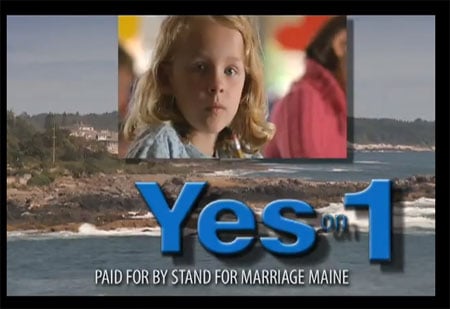 The new ad from Stand for Marriage Maine features a scared looking child and the demand: "Vote 'yes' on Question 1 to prevent homosexual marriage from being pushed on Maine children."
Watch, AFTER THE JUMP…
If you're interested to donating to Protect Maine Equality, you can do so HERE.
Once again, Jeremy does an excellent job of taking apart the lies.