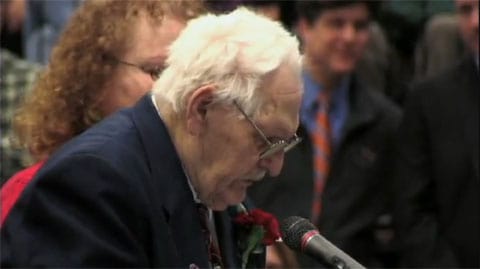 "What do you think I fought for in Omaha Beach?"
Looks as though this clip of an 86-year-old World War II veteran testifying at Maine's marriage hearings in April has been online since then. It's been getting some renewed attention recently.
I don't believe I've ever posted it here, but even if I have, it bears repeating.
Watch, AFTER THE JUMP…
And help Protect Maine Equality HERE.