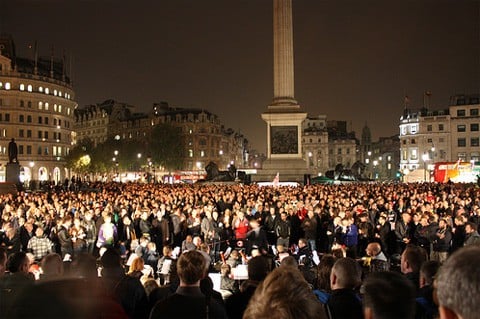 (image flickr user zefrog)
Thousands gathered in Trafalgar Square in London last night for a vigil in response to a recent surge in anti-gay hate crimes, and more specifically, the recent homophobic murder of Ian Baynham, and the attack on James Parkes, a police trainee who was beaten in Liverpool last week.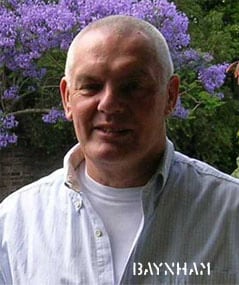 The BBC reports: "Family and friends and thousands of gay, lesbian and transgender people turned out to mourn Ian Baynham, 62.
Tributes were also paid to trainee Pc James Parkes, who suffered skull fractures after an attack in Liverpool.
Rows of candles spelt out "No To Hate" and speeches took place before a two-minutes silence at 2100. ..Speaker after speaker at the vigil urged people to contact the police if they were a victim of hate crime. There was the same refrain in messages of support from political leaders of all colours.
But the focus of the evening was the life and death of Mr Baynham.
Speakers told of a man who grew up in a world where gay people kept their sexuality under wraps, about his wit and eloquence and his determination to always challenge homophobic abuse.
We learned he had a relationship that lasted two decades, that he was well-mannered and considerate by nature, but a terrible cook.
A statement read on behalf of his sister Jenny spoke of a respectful man with a strong set of moral values. And she said it was 'so tragic that his life ended on the streets of the city he loved so much.'"
Scenes and speakers from the vigil: