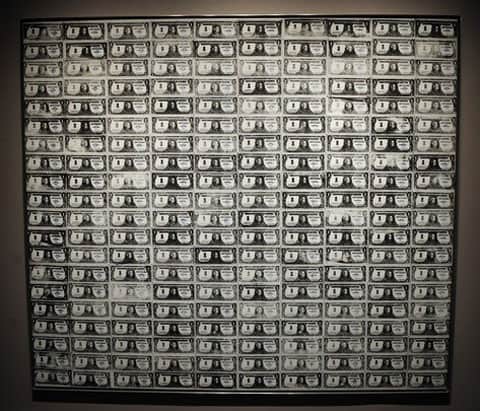 The money appears to be back in the contemporary art market:
"The price rose at breakneck speed as five collectors vied for the classic image, '200 One Dollar Bills.' It ended up selling for $43.7 million (including fees to Sotheby's), more than three times its high estimate of $12 million. The buyer, whom Sotheby's refused to identify, bid by telephone through Bruno Vinciguerra, the company's chief operating officer. Sotheby's would also not identify the seller, although people familiar with the collection said it was Pauline Karpidas, a London-based collector.
Just a year after the art market was in the doldrums with the world's financial markets, buyers with deep pockets were not shy about stepping up for tried-and-true artists. The sale topped Sotheby's expectations, totaling $134.4 million, well above its $67.9 million high estimate."