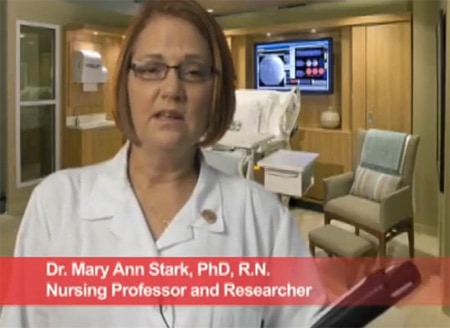 Note: Political director Corey Johnson and I will be live-bloggingelection results tomorrow evening here on the site. Please join us.
UPDATED

Another ordinance we'll be watching tomorrow is the heavily funded anti-discrimination measure in Kalamazoo, Michigan. Two weeks ago I posted about the flyers being distributed there by the anti-gay side meant to generate fear about transgender people in public bathrooms.
Here's the TV ad version of those flyers.
UPDATE: Hadn't seen this, they are also using the same exact footage used in a similar campaign in Gainesville, Florida last year showing a "transgender predator" (below) stalking children in a public bathroom. Btw, the anti-discrimination ordinance survived in Gainesville. Really, beyond the pale.
Watch both spots, AFTER THE JUMP…