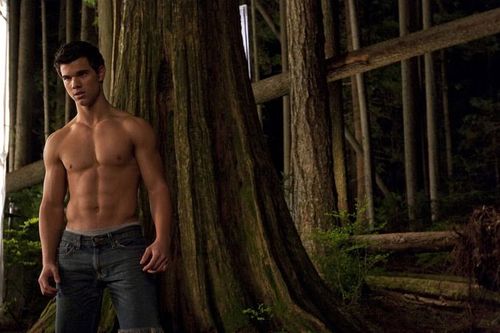 That's the question reviewers are trying to answer, based on a line in the script about "lifestyle choice" and being "born this way":
The Times writes: "The rest of New Moon concerns Bella's growing relationship with local
beefcake Jacob Black (Taylor Lautner). The latter though, in another
telegraphed allegory, is struggling with his sexual orientation and
eventually rejects Bella for a foursome of local rowdies in cut-off denim
shorts and baby-oiled torsos. 'It's not a lifestyle choice, Bella! I was
born this way!' he says, before fleeing into the woods with the beefy boys —
they are also werewolves, but in the movie's hysterical emotional register,
this is of secondary importance."
Meanwhile, Lautner is being asked similar questions of his personal life.