Last night, Charleston South Carolina became the second municipality in the state (Columbia is the first) to pass an anti-discrimination ordinance protecting gays, lesbians, and transgender citizens in housing and public accommodations, WCBD Charleston reports: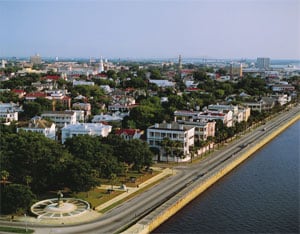 "The ordinances were presented to the
mayor's office in August by members of Charleston's Alliance For Full
Acceptance (AFFA), SC Stonewall Democrats, SC Log Cabin Republicans,
American Civil Liberties Union and South Carolina Equality—who had
successfully introduced similar ordinances in Columbia SC."
South Carolina Equality lauded the news: "All across South Carolina, we are celebrating this historic victory
for all families as Charleston joins Columbia as the second city in the
state to enact such nondiscrimination ordinances. These pro-business ordinances are consistent with the values of
Charlestonians; they send the clear message that Charleston welcomes
families from all walks of life."