Back in February I posted about a ruling by a 9th Circuit Court of Appeals judge regarding the offering of health benefits to the spouse of a lesbian employee in a decision it appeared would directly challenge DOMA.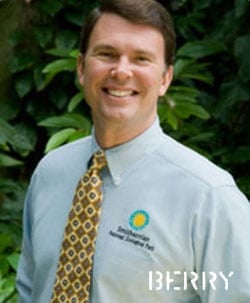 Michelangelo Signorile points out some troubling activity on this case which was just written up in TIME:
"…it was actually going to happen until the White House, through the
Office of Personnel Management — headed by openly gay appointee, John
Berry — refused to comply and directed the health insurance carrier of
the employee not to proceed [all bold below is mine]:

The
order was not published, and garnered little or no notice at the time.
The Administrative Office of the U.S. Courts moved to comply with the
judge's ruling, submitting [federal employee] Golinski's insurance form
to Blue Cross Blue Shield, and the case would have probably gone away — had the Obama Administration not stepped in. "After the AO submitted Ms. Golinski's form, I thought this matter had concluded," [Judge] Kozinski wrote. "The
Executive Branch, acting through the Office of Personnel Management,
thought otherwise. It directed the insurance carrier not to process Ms.
Golinski's form 2809, thwarting the relief I had ordered. I must
now decide what further steps are necessary to protect Ms. Golinski and
the integrity of the Judiciary's EDR [employee dispute resolution]
plans."

Now Judge Kozinkski has ordered that OPM stop
interfering, demanding last week that the Obama administration comply
with his order.
The White House has a month to respond: "[Judge Kozinski's] order last week demanded that the executive branch
reverse course, and gave the Administration 30 days to enroll
Golinski's wife as her health-insurance beneficiary. He made clear that
if it doesn't, he's ready to use the powers of his court to enforce his
decree."
And the sadder "personnel" irony here, Signorile notes, is that the OPM is headed by John Berry, the highest-ranking gay official in the Obama administration:
"…the Office of Personnel
Management was ordered by the White House to refuse to give a lesbian
federal employees her court-ordered rights. John Berry, as head of that
office, was thus apparently forced as an openly gay man to deny another
gay person, and the LGBT movement itself, of rights, even in the face
or a court order. Is this how openly gay appointees must operate within
the Obama administration — not as advocates on behalf of civil rights
but rather as lackeys charged with blocking equal rights for their own
kind?"
California Judge Challenging Obama on Gay Rights [time]
Did Highest-Ranking Gay Official Thwart Equal Rights? [signorile]