Is it a case of sour grapes or sound advice? Probably some of both in this rant from former Advocate editorial director Judy Wieder, who is writing a memoir (is this a preview?) about her experiences at the magazine. Wieder rips into Regent Media's management and OUT's editor Aaron Hicklin (though she can't seem to decide on the spelling of his name — Hickman, Hicklan?) over the current state of The Advocate in a Huffington Post piece: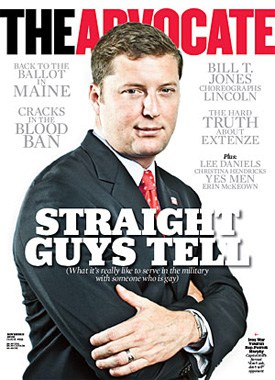 "What the f happened? What would turn a magazine that was so important
even ten years ago that every serious news media in the world turned to
it for back-up sourcing when covering gay issues? A magazine that was
such a desirable icon in the community it gave its then owners, LPI
Media, the resources to buy/rescue its nearly bankrupt competition, Out.
A magazine that not only reported on, analyzed, and clarified the
nonstop information that sites like its own advocate.com coughed up
relentlessly, but actually made the news. Stories that appeared in the magazine became the news event itself."
Wieder does not mince words over its content:
"Am I to assume that younger LGBTs today simply had no interest in
reading about the significance of Adam Lambert soaring his way through American Idol ?
Or later learning from the one-time only must-read publication in the
community what it was like for him in an exclusive interview? They'd
rather pick up Details and watch him making out and posing
with women? Pleeeeeease! Just shoot me! I don't believe it. Or what
about Ricky Martin and his children? Where's the story behind this, the
interview? Where's The Advocate? I'll tell you where:
"Straight Guys Tell," that's their latest cover story. It's all about
what straight men think of gay men. OMG. I'm surprised the publication
is even going to be a pamphlet for while. In what universe is this a
timely story? And, please note how seductive this is for gay women–a
demographic Regent Media has killed off completely."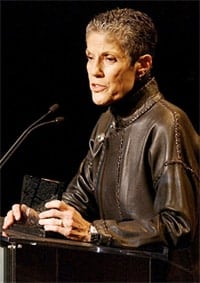 And at how its sale to Regent was handled:
"With its harsh features and photos that no advertiser wanted to be
anywhere near, the magazine depended on dedicated readers that renewed
their costly ($40+) subscriptions year after year. For them to do this,
the content had to be astonishing. It was unimaginably difficult for a
small staff to keep it up every two weeks, but somehow it happened.
Then it was sold for something like 32 million dollars to PlanetOut who
threw its wrecking ball at The Advocate (ripping off its
content and putting it on Gay.com; spending no money on the magazine's
website, and diminishing the value of its subs by offering them cheap
with Gay.com memberships). Through the less than two years it took PNO
to diminish the worth of LPI Media from 32 mil to 6 mil (approximate
numbers), only Out pulled through in decent shape…At the time Regent Media bought this horrific mess, it's CEO, Paul
Colichman called me in to discuss what if any 'role' I could have in
his company, I was completely ambivalent. I declined to step in an take
over the EIC role currently held by the second woman to achieve that
status because frankly I didn't want to be associated with what they
were about to do to her…"
What Killed the Advocate? [huffington post]
(note: I worked for Judy Wieder for a brief period at Out Traveler prior to the creation of this blog)