So, some bad news and some good news. Here are the major races we were watching on the liveblog last night, which was a huge success. We had over 12,000 participants and were the third most trafficked "Cover it Live" election event last night (after RightWingPundit and Asbury Park Press) Thanks to all of you who participated. You can read the archived replay below, if you're so interested.

Sadly, Question 1 in Maine was approved by voters by 53 – 47%.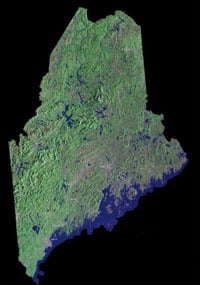 Things are looking good for Referendum 71 in Washington state.

The anti-discrimination ordinance passed in Kalamazoo, Michigan by a wide margin.

Republican Chris Christie defeated Democrat Jon Corzine in New Jersey.

Republican Bob McDonnell defeated Democrat Creigh Deeds in Virginia.

Lesbian Annise Parker is in a run-off for Mayor of Houston with Gene Locke after getting the most votes.

Michael Bloomberg defeated William Thompson for mayor, in a race that was much, much tighter than most thought it would be.

Democrat Bill Owens defeated Conservative Doug Hoffman in the NY-23 race which Republican Dede Scozzafava dropped out of earlier this week.

In smaller races, Charles Pugh became the first openly gay city council member in Detroit, the Akron, Ohio city council elected its first lesbian member, and James Llanas in Maplewood, Minnesota fought off some hideous anti-gay attacks to win a seat on that city's council. There were, of course, many more races than I can list here. If there's one in your area that you'd like folks to know about, please post it in the comments.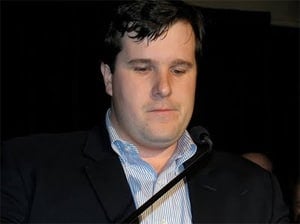 "No on 1" campaign manager Jesse Connolly released a statement last night:
"Tonight, hundreds of thousands of Maine voters stood for equality, but in the end, it wasn't enough.

"I am proud of the thousands of Mainers who knocked on doors, made phone calls and talked to their family, friends and neighbors about the basic premise of treating all Maine families equally.

"And I'm proud of this campaign because the stories we told and the images we shared were of real Mainers — parents who stood up for their children, and couples who simply wanted to marry the person they love.

"We're in this for the long haul. For next week, and next month, and next year– until all Maine families are treated equally.  Because in the end, this has always been about love and family and that will always be something worth fighting for."
Photo of Connolly by Rex Wockner. His report from the ground in Maine is here.