Wisconsin Supreme Court to hear appeal of lawsuit oever same-sex marriage referendum.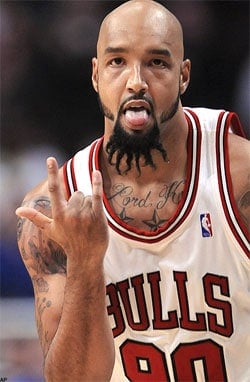 Dallas Mavericks Drew Gooden accused of calling fan a "faggot".

Lady Gaga found something else in her closet.

Census data: many similarities between straight married couples and gay married couples.

Gay candidate smeared as child molester in Annapolis election.

Anti-gay sign investigated as hate crime in Maine: "A hand-painted, plywood sign that had a threat directed at homosexuals
was found nailed on a tree in the front yard of a Route 156 residence
on Friday, police say."

Hypocrite: Rep. Joe Wilson blames Obama administration for vaccine shortage after voting no on funding bill to combat H1N1.
Space hotel to launch in 2012?

A look at Ultimate Fighting, its gay-friendly and not so gay-friendly fighters, and its gay fans: "Any guy involved in grappling is the furthest thing from homophobic
in the world. I honestly think it would have no impact
whatsoever with not only our fighters or our fan base. The guys in the
UFC, everybody is so cool, it's great sportsmanship, everybody has
respect for each other. I honestly, it wouldn't be a big deal to me and
most of the guys I know in this sport, it wouldn't be a big deal for
them either."

Circus: Kylie Minogue spent Halloween in NYC with Marc Jacobs and Lorenzo Martone.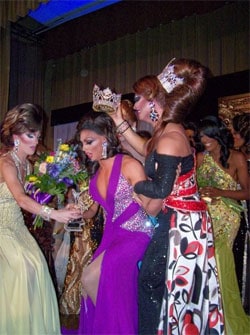 Miss Gay America crowned in St. Louis.

Minor league hockey player Justin Bourne: End the gay slurs. "In my days as a hockey player, I did nothing but contribute to hockey's
culture of homophobia and prejudice against gays. I used gay slurs more
times than I'd like to admit. Six months after I left my last
professional locker room, I felt a twinge of regret, followed by a
full-out, stomach punch of regret. And by the time I finished the first
draft of this column, I was disgusted with myself."

Is Precious this year's Slumdog?

Listen: Silverton, Oregon's transgender mayor Stu Rasmussen profiled on WNYC's Radiolab.

Dancing with the Stars' Derek Hough: I'm not gay, but I almost played one on Cougar Town: "It would have been perfect. With all the rumors going
around, I thought it would be really funny because it's just not true.
But I was like, you know what? If that's what you want to see."

Rihanna discusses assault: "I went to sleep as Rihanna and woke up as Britney Spears."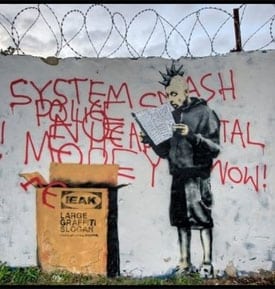 Banksy commentary on graffiti vandalism covered in graffiti by vandals.

Minnesota pastor quits over Lutheran position on gay clergy.

Mariah Carey nearly takes spill on Jay Leno.

Twitter war erupts after user calls British actor Stephen Fry's Tweets "boring."

Conservative Washington Times highlights Marine Corps Commandant Gen. James T. Conway's opposition to lifting ban on gays in the military: "But Gen. Conway has gone further than others in stating his opposition to a change in policy, according to the former official, who has been privy to private conversations on the matter. "He feels very strongly that [removing the ban] would be disruptive, and he opposes it," said the former official.
Gen. Conway's private remarks stand in contrast to public utterances by other service chiefs, who have restricted themselves to repeating a well-rehearsed mantra: If Congress introduces a bill to repeal the ban, they will discuss it with the chain of command. If Congress changes the law, they will follow the law."