The editors of Modern Tonic present a weekly music update here on Towleroad. The rest of the week, they scan the pop culture landscape for movie, TV, book and Web recommendations in their daily email.
 


TODAY'S NEW RELEASES: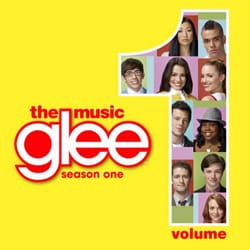 Last week, Glee graduated from sleeper hit to full-blown phenomenon, thanks to a ringing endorsement from Rolling Stone ("it's Liza with a 'Z' meets Carrie.") and the show's cover of Journey's "Don't Stop Believin'" earning gold status in digital sales. Surely platinum glory awaits with Glee: The Music, Volume 1, the soundtrack we've been impatiently awaiting. Do the numbers hold their own sans choreography? If we said 'No,' would that keep you from buying it? Didn't think so… Just brace yourself for Kristin Chenoweth's monolithic rendition of Heart's "Alone," and have tissues ready for "Take a Bow," which grinds Rihanna's original into dust.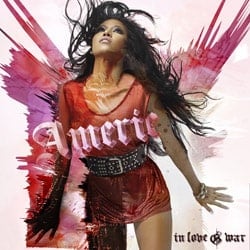 Smarting from the industry redtape that prevented her third album, Because I Love It, from getting a proper U.S. release, Amerie returns with In Love & War, her hotly anticipated Def Jam debut, which delivers on the hype and then some. It blasts off with not one but four rockin' club bangers — "Tell Me You Love Me," "Heard 'Em All," "Dangerous" and "Higher" — that suggest this former Army brat's been playing that Santigold album on permanent repeat. Even when the tempo slows down for radio readymades like "More Than Love" (featuring Fabolous), In Love & War still sounds as sweet and tasty as a box of Good & Plenty.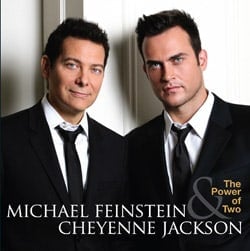 Last June, Broadway heartthrob Cheyenne Jackson and cabaret icon Michael Feinstein performed a series of shows together at Feinstein's at Loews Regency, in celebration of the renowned venue's 10th anniversary season. Now comes The Power of Two, a new album based on that intimate engagement. Sure, you've heard these show tunes and standards ("So in Love," "A Foggy Day," "Old Devil Moon") a million times, but they're as classy and timeless as an Armani suit, and what knocks it out of the park is Jackson's flipped rendition of "Someone to Watch Over Me," complete with same-sex pronouns. Our favorite Gershwin tune just got better!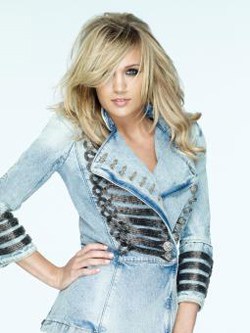 It wouldn't be fall without new sounds from American Idol alumni, would
it? While you await Adam Lambert's debut (out Nov. 23), appease your
ears with Carrie Underwood's third album, Play On, which finds the Okie
from Muskogee maintaining that note-perfect balance between pop and
country.
Serena Ryder is back on the scene with her third album, Is It O.K. If the Canadian singer-songwriter's first two efforts garnered mucho Alanis Morissette comparisons, her gruff pipes now bear a striking resemblance to Melissa Etheridge.


Also released: The Ultimate Bee Gees; Nirvana — Live at Reading (CD/DVD); Morrissey — Swords (deluxe edition); Andrea Bocelli — My Christmas; Kathy Griffin — Suckin' It for the Holidays; Devo — Q: Are We Not Men? A: We Are Devo! and Freedom of Choice (remastered reissues); Kate Earl — Kate Earl; Fleetwood Mac — Very Best Of; Deborah Cox — Triple Feature; Foo Fighters — Greatest Hits; and Marcy & Zina — The Album.

MUSIC NEWS: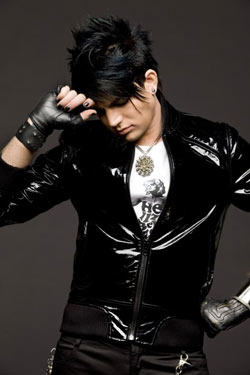 L

isten to 30 second clips from all the tracks on Adam Lambert's debut album, For Your Entertainment.

Performers confirmed so far for the 37th Annual American Music Awards (November 22 on ABC) include Eminem, Lady Gaga, Jay-Z, Alicia Keys, Jennifer Lopez and the Black-Eyed Peas, as well as American Idol alums Adam Lambert, Kelly Clarkson, Chris Daughtry and Carrie Underwood.



Kicking the publicity machine for her forthcoming album into hyperdrive, Rihanna will speak publicly for the first time about her relationship with Chris Brown. The interview, with Diane Sawyer, is set to air Thursday and Friday on Good Morning America. Brown, who is releasing a new album himself next month, will be on the cover of the newly-revived Vibe magazine's December cover.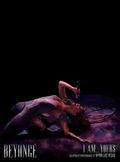 In a clear bid to dominate holiday gift lists, Beyoncé will release I Am…Yours: An Intimate Performance at Wynn Las Vegas in a double CD/DVD package on November 23, the same day a deluxe edition of I Am…Sasha Fierce, which will include "Video Phone (Extended Remix)" with Lady Gaga, streets. The music video for "Video Phone," which will also feature Lady Gaga, debuts Thursday on MTV. The Las Vegas concert will air as a one-hour special on ABC on Thanksgiving.

Lady Gaga is the first artist to achieve four number one singles from a debut album on Billboard's Pop Singles chart.

Jamie Cullum, a huge hit in the U.K. upon the release of his first album in 2003, on the slow, steady build of his success throughout the rest of the world.

Ellie Goulding: "Under the Sheets"
This très
Brit pop newbie makes like Agent Smith stuck in a Baz Luhrmann production in the first clip from her forthcoming debut, which touts production from Mark Ronson and U.K. dubstep guru Burial.
Basement Jaxx feat. Lightspeed Champion: "My Turn"
As if we couldn't get more worked up about the new Basement Jaxx album, here comes a pastel-crazy fantasia, featuring a chorus of adorably destructive bears who swipe the spotlight from… uh… the dude who's singing.
Tegan & Sara: "Hell"
The first video from their new album, Sainthood, starts out bright and cheeky. Until that turquoise-wrapped thing appears in the mirror. Is that the Gimp from Pulp Fiction, or the typewriter from Naked Lunch? Disturbing stuff…
Madonna & Lady Gaga on SNL (dress rehearsal version)
One could (easily) argue that this skit was unsalvageable, but at least the twin divas hit their marks and don't flub their lines in this pre-show run-through. The definitive take, perhaps, though the joke's still pretty lame.